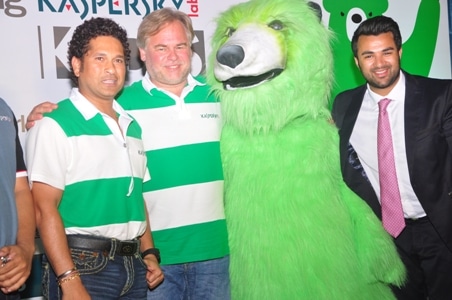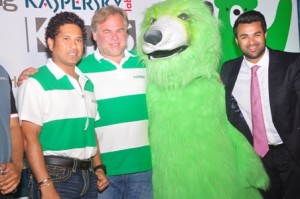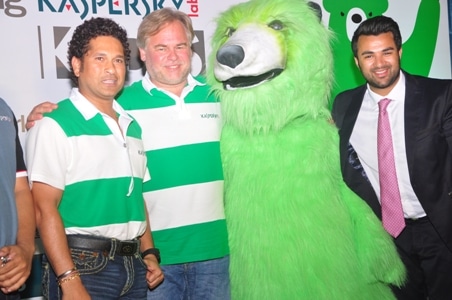 Ryan International Group of Institutions has been chosen to support Kaspersky Kids in the campus. The schools will support Kaspersky Lab's efforts to educate their students to enjoy a safe internet experience. Kaspersky Lab aims to deliver online safety education through various touch points which includes daily blog, online newsletters specially meant for the young audience, training modules which can be monitored by the school's computer instructor and also on-ground engagement events and contests.
Bharat Ratna Sachin Tendulkar, who is also the brand ambassador of Kaspersky Lab, officially launched Kaspersky Kids in the school. He announced the auction of one of his signed cricket bats to support the noble cause of creating awareness among the kids. Eugene Kaspersky, Chairman and CEO of Kaspersky, who was also present at the occasion, said that their mission is to save the world from all kinds of cyber threats and he wants to make the Internet the greatest innovation which is safe for everyone.
Speaking on the occasion, Ryan Pinto, CEO, Ryan International Group of Schools, assured that all students across 49 cities in 16 states will be made aware of the merits and demerits of being on the Internet. He further added that children today are prone to playing games on their parents' smartphones and laptops without the basic knowledge of what to click and what to avoid. So, a basic understanding of the principles of Internet safety is a must for the kids.