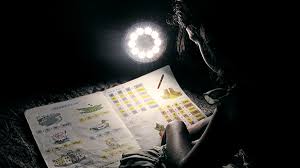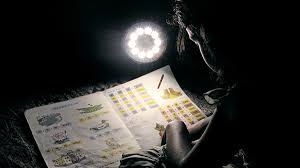 A unique idea to use a school bag as a lamp for students to study in the dark has brought hope to the lives of kids living in the slums and rural areas to get educated.
Anushi Saha, a 34-year-old creative designer, came up with this idea to help children who face problems while studying at night due to frequent power outages in the slum areas. The solution Saha has come up with emanated from a simple idea – to fix a solar panel on school bags to collect energy during the day, which in turn, powers LED lights at night.
The bag has got a nifty device attached to it, which converts every movement of the child into electricity, when they move around during the day with the bag. It looks like a regular bag with a LED lamp in its front pocket. Solar panels are attached to the sides and can power the lamp for more than eight hours. The bag weighs 600 gm and is easy to carry. The solar panels are imported from China, since the locally made panels are very heavy.
Putting this idea into action, however, was not easy for Saha as there were several rejections from the manufactur