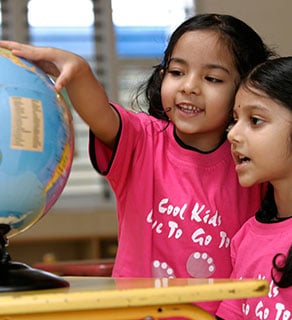 Backgroup of the Group: Genesis of the company
Little Elly is a noble initiative of Learning Edge India Pvt Ltd. started back in 2000 in the name of Salmiya Play School in Kuwait with a goal to provide the highest quality care and education for children and to ensure that parents are valued and respected.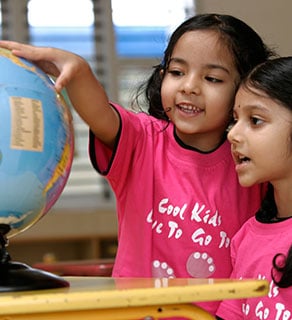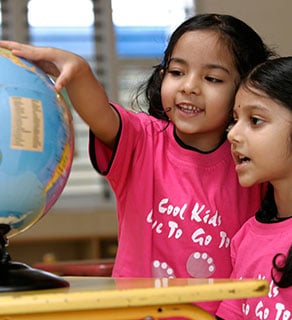 In the year 2004, we ventured into preschool business in India on the same line of Salmiya playschool with new ideas suitable to Indian conditions in the name of Little Elly – Little world of joy.
We believe that every child is unique and special. Learning is a lifelong process and so each child needs to be guided at his or her own pace in an environment which demonstrates love and acceptance. Our aim is to be a global leader in the field of Early Childhood Education by providing a nurturing and stimulating environment responsive to the changing needs of children, parents, faculty, staff and the neighborhood.
School's Philosophy: Our Philosophy is about making TEACHING a JOY and LEARNING a PLEASURE.
Year of Inception: 2004
CEO: Mr. Vittal Bhandary
Age: 48
Educational and professional background: Commerce and Economics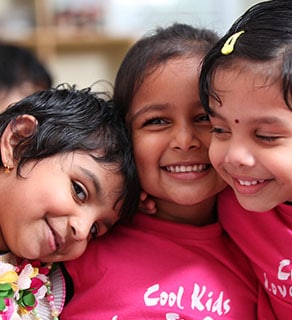 Mr. Vittal Bhandary, Founder and Managing Director, conceptualized the Little Elly chain of preschools with the vision of nurturing great values in children, combining them harmoniously with early childhood education.
It has taken twenty five years of single-minded focus, great passion, concerted effort and deep understanding about the dynamics of childcare, for him to lead an accomplished team of professionals, in developing an organization whose prime focus is early childhood care, with the successfully run preschool and childcare environments being testament to that fact.
His innovation, dedication and phenomenal belief in this venture, has led to a successful diversification of the business, into the areas of children's publications, learning aids, pedagogy support, early schooling, daycare and corporate affiliate programs.
Head office: Bangalore
Address:
Learning Edge India Pvt. Ltd. No. 2, Honeydew Mansion, Above Pizza Hut, Near BDA Complex, HSR Layout, Sector VII, Bangalore 560102
USP of the group:
We provide a nurturing and stimulating environment responsive to the changing needs of children, parents, faculty, staff and the neighborhood. LE program provides something special for each age group, with a multitude of activities and experiences encouraging children's natural curiosity and sense of learning.
In Little Elly we instill and encourage passion in teachers because building relationships with the children and teachers, has allowed us to continuously improve ourselves and influence a positive change in the school culture.
Funding source: No
Has any vc or private equity involved: No
How many franchisee are under them? 110 franchisees
Expansion programme:
After gaining momentum and growth on the rapidly expanding educational industry, we are yet exploring opportunities to break into new zones. In future, we are expanding to 15 prime cities with 500 centers and also targeting a minimum of 3 International markets to expand overseas.