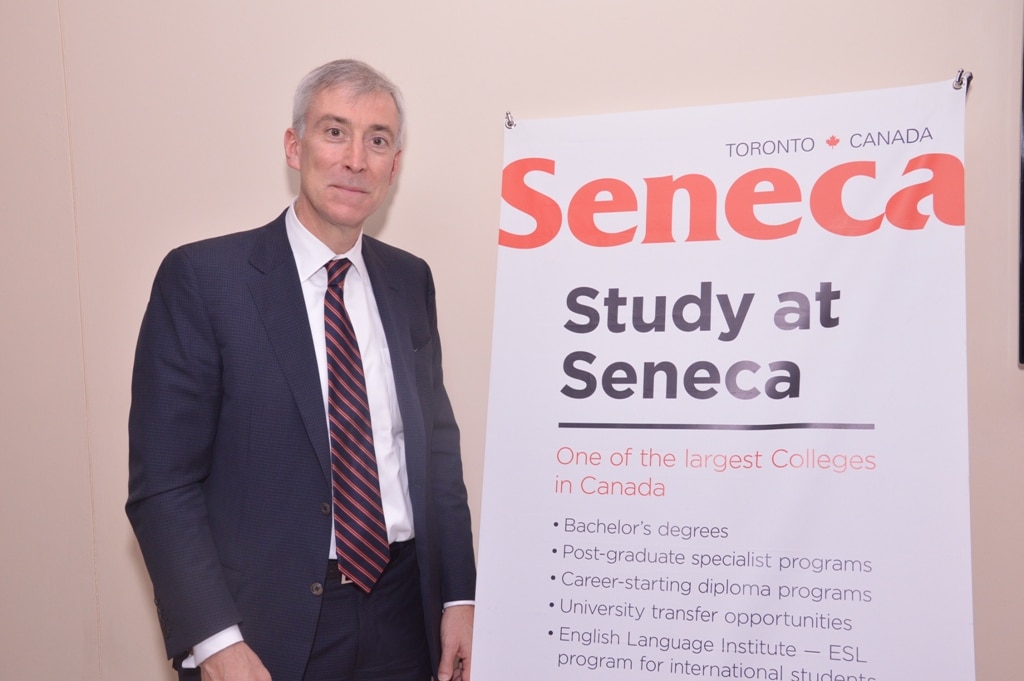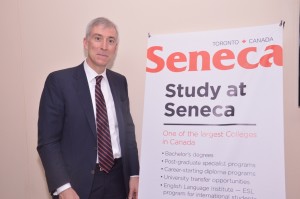 With more than 290 programmes and 500 career options, one of Canada's largest colleges provides boundless opportunities for students in India. Currently, more than 1,000 Indian students from 20 states add to the diversity of Seneca College, which has students from 130 countries. A truly global institution of higher learning offering cutting-edge programmes and opportunities for students, the college seeks to expand its international reach through strategic partnerships in India. Seneca College President David Agnew has been in India for a week to explore and develop partnerships with institutions sharing similar aspirations.
While in Delhi, Agnew met with several stakeholders, including Entrepreneurship and Management Processes International (EMPI) with which Seneca College has signed a Memorandum of Understanding.
 Agnew noted that, "The MoU with Entrepreneurship and Management Processes International in Delhi focuses on a joint post-graduate programme in Social Media and Business aimed at providing mobility for qualified MBA/PGD students to specialize in Seneca's Social Media post-graduate programme in their second year."
 After completion of Seneca College's Social Media programme, career opportunities for students could be as diverse as they are exciting and rewarding. Students will gain skills that will be valuable across industries, market sectors and around the world.
The partnership with EMPI may expand in future to include other disciplines of interest to both parties and create a joint centre of learning that could focus on finding solutions for local businesses in India and Canada.
The MoU with EMPI builds on existing partnerships that Seneca has in India, including with the Mangalam Group of Educational Institutions in Kerala, Pandit Deendayal Petroleum University in Gujarat, and the College of Engineering Pune (CoEP).
 The College has a letter of cooperation with the Govt. of Gujarat to internationalize the Higher Education in Gujarat through inter-alia, student exchange, faculty exchange, joint research projects and curriculum development. As well, Seneca and the IIT Alumni Canada entered into a letter of intent to collaborate on entrepreneurship development activities.
David Agnew said, "We are expanding applied research activities, broadening international and corporate partnerships, investing in capital improvements and increasing experiential, cross-disciplinary and flexible learning opportunities."
After his visit in Delhi, Agnew went to Pune to expand the relationship Seneca College has with CoEP. Seneca and CoEP have an existing Letter of Intent that allows for the exchange of faculty, students, joint collaboration for projects, virtual labs, open source software and hardware.
Indian students who attend Seneca College predominantly come from Gujarat, Punjab and New Delhi. In 2013, students from India comprised 54.6 per cent of all international students in Seneca College's Faculty of Applied Science, Engineering and Technology programmes.