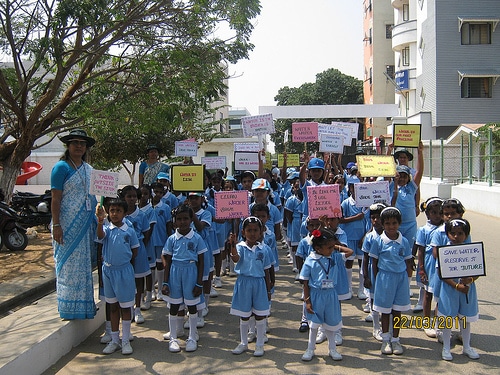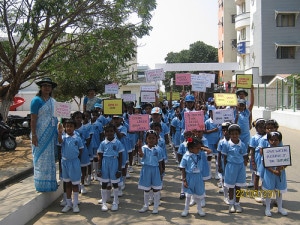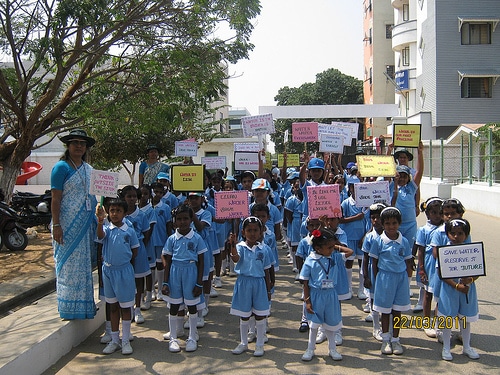 Every year, for 10 years now, ASER has been telling a dismal story, one that begins with how most Indian children go to school and ends with how little they learn. This year, there is one happy twist to that narrative: Tamil Nadu. While both reading levels and elementary mathematics continue to be a problem for children in the 6-14 age group across states, Tamil Nadu has bucked the trend.
Though Tamil Nadu's figures are still below the national average — only 46.9% Class V students can read a Class II textbook against the all-India figure of 48.1% — what is heartening is the strides the state has made since last year and the steady progress over the last few years. While there are other states that show gains (Himachal Pradesh, Haryana, Bihar, Orissa and Karnataka) in reading levels over last year, Tamil Nadu has shown the highest jump, of 15 percentage points from 32 to 47.

And though maths levels have declined in almost every state over the last 5 to 8 years — in 2014, only 25.3% of Class III children could do two-digit subtraction, down from 26.3% in 2012 — Tamil Nadu has improved significantly in this subject. The proportion of Class V children who can divide a three-digit number by a one-digit number, for instance, has gone up from 14 per cent in 2013 to 25.8. Manipur too has done well in this aspect, rising from 42 to 54.7 per cent. Tamil Nadu's remarkable rise comes after its count had fallen from 15 per cent in 2010, the year the RTE Act came into effect.
G Gautama, director-secretary of The Chennai Education Centre (Pathashaala & Outreach) of the Krishnamurti Foundation, says Tamil Nadu has for some years now pushed for "multi-age" classes, where children are grouped not by their age or grade but their learning levels, "active learning methodologies", which encouraged group learning and peer interaction, and "activity-based learning". "I am delighted to hear that the steadfast work done in Tamil Nadu's government schools is yielding measurable results. The transformation of the classrooms from same-age environments to multi-age proactive spaces has been most rewarding to watch," he says.

By 2007, 37,000 primary schools in the state, and by 2008, 16,500 government schools had adopted activity-based learning under Sarva Siksha Abhiyan and in partnership with School of the Krishnamurti Foundation.