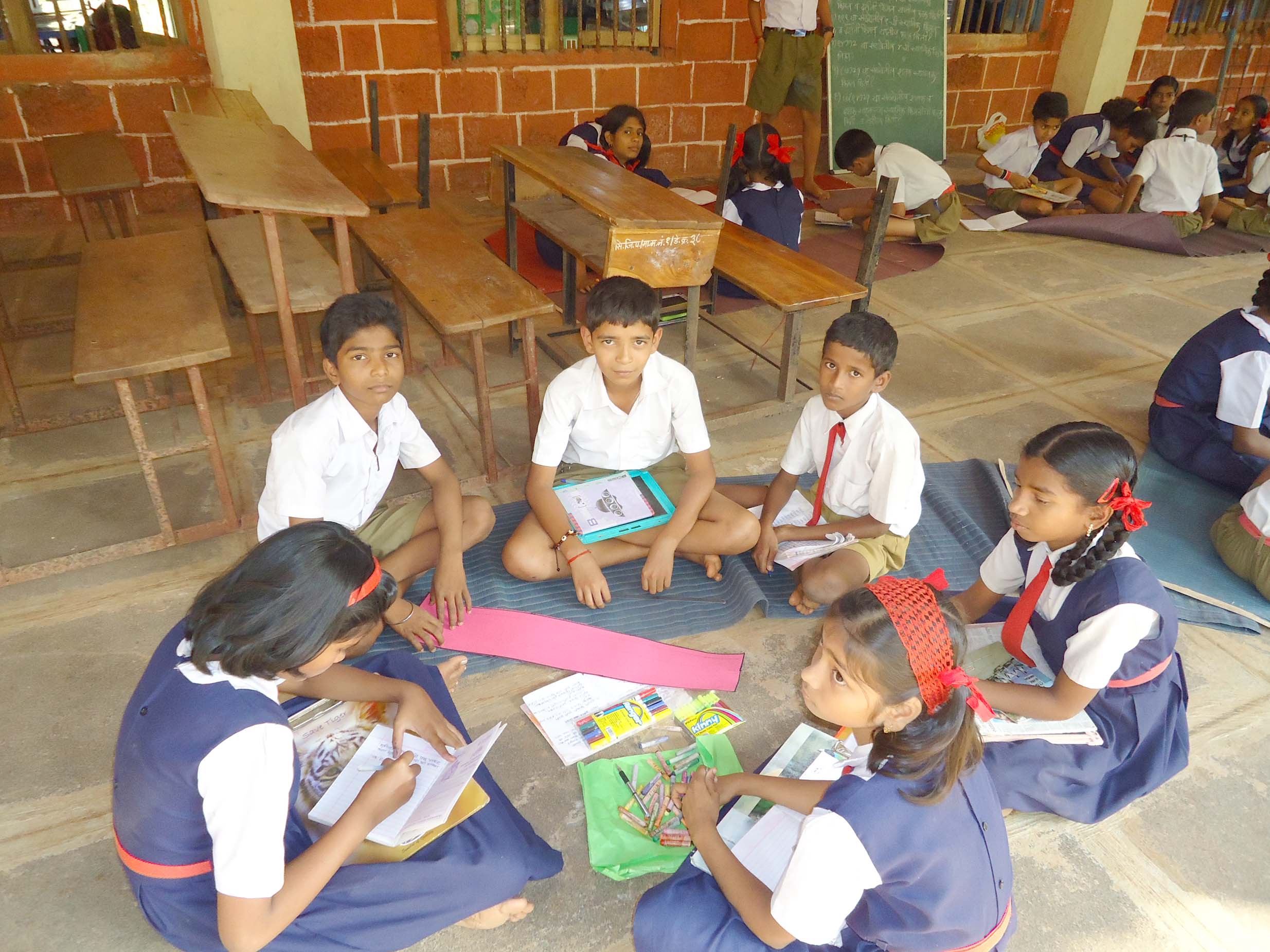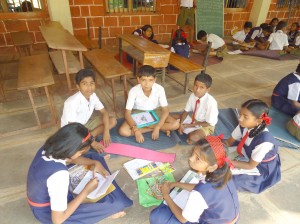 India would appear to have partially arrested the downward spiral in the quality of learning of school children in rural areas but there is little to cheer about the country's performance, according to the Annual Status of Education Report (ASER) published on January 13. The enrolment level is near universal with 96.7% of children registered in schools during 2014, the same as 2013, according to ASER 2014, published by education non-profit organization Pratham Education Foundation.
The proportion of all children in Class 5 who can read a Class 2 text has improved by 1 percentage point from 2013—48.1% children of Class 5 could read a class 2 text in 2014 against 47% in the previous year. This means every second Class 5 student in rural India can't read the text of a class three levels below.
In 2005, when the first ASER report was published, three out of five children in Class 5 were able to read a Class 2 text. This is the 10th ASER report. This year, the foundation surveyed 577 rural districts across India for the report. "Stagnation has happened but at a low level. That is the reality," said Madhav Chavan, chief executive and president of Pratham. He said things have not changed much despite government levying a tax to fund education and enacting a law to ensure access to education for all children in the 6-14 age group. And arithmetic, the last of the three Rs, still remains a challenge. For example, only 44.1% of Class 8 students in rural India managed to do a division in 2014, as against 46% in 2013. "The all India (rural) figures for basic arithmetic have remained virtually unchanged over the last few years. In 2012, 26.3% of Class 3 children could do a two-digit subtraction. This number is at 25.3% in 2014. For Class 5 children, the ability to do division has increased slightly from 24.8% in 2012 to 26.1% in 2014," said the report. The situation in the ability of school children to comprehend English too seems to be stagnating. "Children's ability to read English is relatively unchanged in primary school. In 2014, about 25% of children enrolled in Class 5 could read simple English sentences. This number is virtually unchanged since 2009," the report said.
The situation is worse in middle school. In 2009, 60.2% of children in Class 8 could read simple sentences in English but in 2014, this figure was 46.8%, the survey said. Experts said the numbers indicate that India's school education is in deep crisis and needs urgent attention. If India wants to reap the so-called demographic dividend, then the school is where it must focus, experts said. "How will you reap the demographic dividend when your school children are not learning the basics?" asked Yamini Aiyar, director of Accountability Initiative, part of think-tank Centre for Policy Research. Administrators have talked about IITs, IIMs and skill development but less about what is happening inside classrooms in schools, she added. "In the pursuit of excellence, we cannot leave the basics behind." She said the ASER report should influence the centre and states to set specific goals and work towards it. Chavan said the report is, in a way, a summary of what "we have observed over the tenures of UPA I and II. It is also a baseline for the new government and what it has to deal with." Rukmini Banerjee, director of ASER centre, said that she would like to see the report as a "glass half full than half-empty". "Stagnation has happened and we hope the upward mobility will start soon," she added. Banerjee pointed out that some states had done better. In 2014, a higher proportion of Class 5 students in Himachal Pradesh, Tamil Nadu Haryana, Bihar, Odisha and Karnataka could read a Class 2 level text than in 2013. The survey also said that the Right to Education Act and the Sarva Shiksha Abhiyan have resulted in an improvement in infrastructure in government schools, if not the learning outcome. It also said that more students are now enrolled in private schools than even before. In 2014, 30.8% of all children between the ages of 6 and 14 were enrolled in private schools. This number was 29% in 2013 and 16.3% in 2005 when the first ASER report was published.