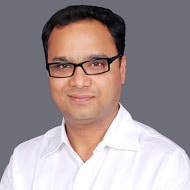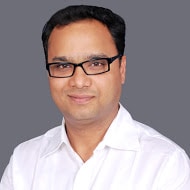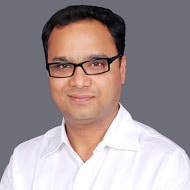 With a focus to dissipate quality education to every nook and corner of the country, Piyush Agrawal, Founder, SuperProfs started this unique venture to help students get the best of coaching from the top professors of the country on their mobile phones at ease. In an exclusive chat with Elets News Network (ENN), Piyush tells that this novel technology can even be used on the low bandwidth which is an issue of concern for remote cities
Give us the brief of the various reasons behind starting SuperProfs.

I was pursuing my PhD at Stanford University (USA) when a brainwave hit me. Technology can and should be used to dissipate quality education to every nook and corner of our country. I returned back home with one vision – to make quality education accessible to the masses.  I worked with Sujeet Kumar (CTO and co-founder of SuperProfs) on a video compression algorithm so that videos can be streamed even at low internet bandwidth (as low as 100 Kbps). We initially offered this technology to universities and other institutes and worked with them to improve our solution.
In 2014 we decided to take this novel technology to students directly and that is how SuperProfs was born. As a next step we tied up with some of India's top professors who offer coaching for competitive exams and helped them bring their courses online. We have so far launched 1000+ courses for CA, CS, CMA, GATE, JEE, UPSC (IAS / IPS / IFS) etc. We have planned to launch courses for many more such exams like CAT, GRE, GMAT etc. in the near future. Very soon, students from any corner of the country will have access to coaching classes on their mobile phones.
What are the various difficulties encountered in doing business on ground level?
Since ours is a B2C company, it is always a challenge to manage the details of logistics involved. We have to make sure that there are no slip ups and that our customers are fully satisfied with our course offerings. We have to make sure that the entire process of recording lectures, streaming it to students, providing study material, doubt clearing etc. is done seamlessly so that there is no inconvenience caused either to the professors or to the students. Our operations and customer facing teams work round the clock to make sure that this is possible.
What is the market size of the services offered by you in India at present?
Competitive Exam preparation coaching in India is a $8 billion industry. It is highly fragmented and concentrated in only a few hubs or cities across the country. There are specialists for every vertical – commerce, engineering, medicine etc. and no sincere effort has been made so far to aggregate and streamline the coaching process. SuperProfs is attempting to do this exact thing – aggregate and streamline the competitive exam coaching industry in India. This requires a change in the mindset of all players involved in the coaching industry, namely, students, parents, teachers and so on.
What are the major benefits for organisations and individuals adopting your solutions?
In India, nearly 1 crore students appear for various competitive exams (like IIT-JEE, IAS, GATE, NEET etc) every year. However, only a small fraction of these students have access to good quality coaching. There are geographical and financial constraints that prevent students, especially ones who are not from metro cities, from receiving the best coaching possible. We believe that technology could resolve these issues and bridge the gap between teachers and students. Now students from any remote corner of the country can access coaching classes by top professors on their mobile phones even with 2G internet connectivity by spending less than 50 per cent of what they would to attend an equivalent face-to-face coaching class.
What is the vision of your company for the next two years?
For the next two years, our key focus will remain on helping students enrolled with us to do well in these exams. We will continue to tie up with top professors, we will add several more courses in regional languages, as well, so that students will have more options to choose their coaching from. We will focus on providing the professors with whatever tools they require to conduct mock tests, conduct interactive sessions etc. We have also planned to launch courses for exams such as TOEFL, IELTS and GMAT, over the next two years.
What are the various methods you are using to increase the visibility of your organisation?
We are focusing our energies on making sure that students enrolled with us have the best possible experience. At the end of the day that is what is important – happy customers. We are trying to spread brand awareness among students by conducting various activities in colleges across various cities in India. We are very active on Social media as well. We have a good presence across channels such as Facebook, youtube, quora and so on. SuperProfs is also getting a lot of attention in media – print and online. All these together help in increasing our reach over our customers.
How you can differentiate your services from competitors?
A lot of our competitors are focusing on selling packaged educational content in the format of CDs / DVDs or automated assessments. SuperProfs' anytime, anywhere model offers the option of interactivity between students and teachers. This differential model has struck a chord with the students because this allows them to utilise their time more constructively. Students now not only get access to the same classroom sessions as those offered to face-to-face students but they also get to experience that even with a flaky internet connectivity.
What are the ways of engaging the customers with you. Can you share any special case study?
Our clients are students preparing for competitive exams such as CA, CS, CMA, GATE, UPSC, JEE etc. Most of them sought out online coaching because they couldn't spare time and attend traditional coaching classes or are from tier II and tier III cities where good coaching classes are not available. Students are very happy with SuperProfs because our videos can be streamed smoothly even at low internet bandwidth. More importantly our courses are taught by excellent faculty of professors and the course material (including text books, assessments) is helping students do better in their exams. Its been only a few months since we have launched our Android App and we already have over 1 Lakh downloads and extremely positive reviews by our first set of users.
What are the major stakeholders and sectors you are focusing on?
Our major stakeholders are – professors (who teach the courses for competitive exams) and students (who take up these courses on our portal). We aim to be the intermediary party who makes sure that the professors are provided with all necessary technology that allows them to share their knowledge with students from any corner of the country. It is also our responsibility that students get what they are promised – best online coaching classes that will help them ace in competitive exams such as CA, CS, CMA, UPSC, GATE, JEE, Banking and so on. The only sector that we are focusing on currently is Edu-Tech (Education technology).
What are the various initiatives taken by your organisation to emerge as a market leader?
We believe that there are no shortcuts to the top. We will become the market leader only and only if we offer the best services to our customers. We have promised to make competitive exam preparation easy for students. And we intend to deliver on that. And we will do whatever is necessary to make sure that students get a wholesome experience while taking courses on our platform. We also want to make sure that the professors who are tied up with SuperProfs are facilitated with everything that they need so that they can communicate with students from across the country with ease.