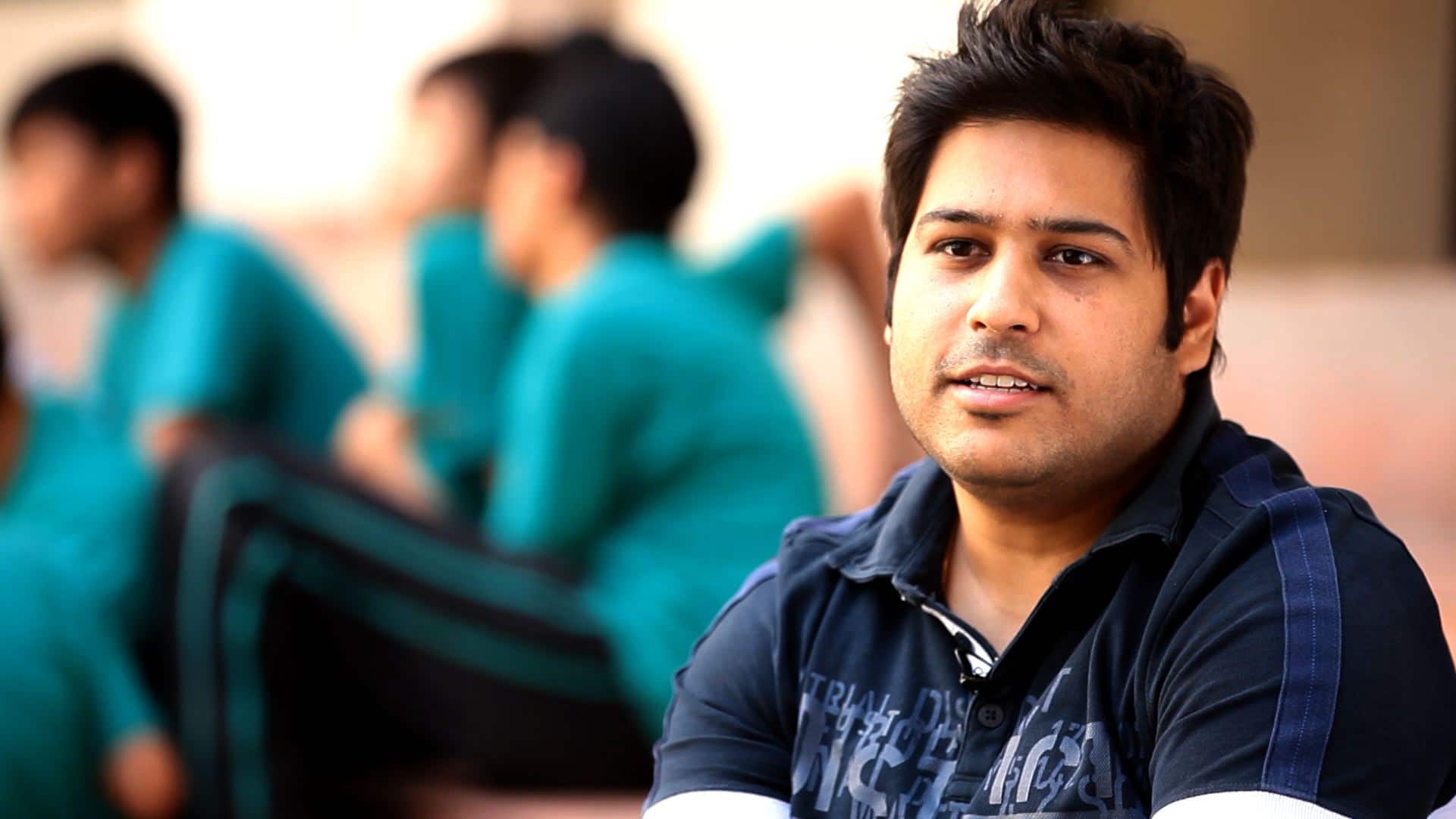 Believing that the parental involvement in the education of a child is supreme and impacts the outcome of school education, Abhiraj Malhotra, Founder and CEO SchoolPad has launched an online platform that bridges the gap between parent-teacher communications which helps in setting the productivity of a child
Give us the brief of the various reasons behind starting the venture.
We at SchoolPad strongly believe that parental involvement is one of the most important elements or rather what greatly impacts the outcome of school education. As part of my previous company and out of curiosity I went to a couple of schools to understand the existing set of productivity tools they were using. It was surprising that none of these tools worked towards making parent-teacher communication more effective which was a big gap and at the same time something that we really wanted to solve. Going into a little more detail we found that these tools were too bulky and complex which instead of making things simpler for teachers, started to become an overhead and eventually lead to minimal or no usage. Also talking to teachers revealed that most of the times when teachers or staff members got stuck and looked for help on using these tools better, it was rarely provided in time.
So all these factors gave us enough reasons to come together and start SchoolPad.
What are the various difficulties encountered in doing business on ground level?
I was reading this quote recently which said "There are 2 things that grow just for the sake of growing: Tumours and Businesses." Since day one we set out to solve this problem of transforming the way schools operate by bridging the communication gap between parents and teachers and though it is a big problem with an even bigger impact, the only way we could start was small. Since we were out to bring a fundamental change in the way schools operate by nature in our country, we knew that the only way this could be possible was by moving slow and understanding the way schools work in the first place. The only way we could progress better and come out strong was by learning faster and reiterating at every step on our product and strategies and the only way that would have been possible for us was by moving step by step and growing like a tree.
I think it's because of this approach that we haven't come across any major hurdles yet. From getting some seed money to initial customers we have been lucky enough to be surrounded by great and helpful people who found enough potential in us that they invested in us and helped us grow. Yet we are still in our early days with a long way to go and a lot to see.
What is the market size of the services offered by you in India at present?
Our software platform caters to private K-12 schools across India. As per the EY-FICCI report on the education sector in India, we have over 3 Lakh 30 thousand plus private schools in our country growing at a CAGR of 4 per cent. So that's roughly the estimated market size of the services offered by us at this point.
What are the major benefits for organisations adopting your solutions?
Schools that have signed up with us see significant improvement in terms of teacher productivity and at the same time communication with parents because with least effort teachers are able to keep parents more informed and involved using SchoolPad's online platform. We have created many happy moments for schools and parents with the experience that we provide and schools love us for the same.
What is the vision of your company for the next two years?
When it comes to creating happy parents through better parent-teacher communication, we want to be the most trusted and accepted tool across K-12 schools in our country. That would certainly take a lot more years but two years down the line we would like to see ourselves closer to it by widening our reach into more cities. That doesn't mean just selling it to these schools but actually helping them find value and thus helping progress better.
What are the various methods you are using to increase the visibility of your organisation?
We are a small team right now, working hard in pursuit of making a big impact. The good news is that today, Internet gives you enormous reach which helps you connect to the right people easier and quicker than ever. We write and share a lot of useful articles and resources specifically for schools so that we can be useful to them in some way or the other irrespective of whether they are our customers or not. We share these pieces through our email newsletter, blog and social media and try to target them so that they reach the right people thus making us a little more visible. Doing a great product also helps because that's what has helped us generate happy customers and enough word of mouth to keep our sales going.
How you can differentiate your services from competitors?
The way we have supported and engaged our customers and users specifically school teachers after selling our product is what has clearly differentiated us from our competitors. That's where we spend a lot of our time and focus and that has paid off. Other than that we clearly underdo most of our competition in terms of the number of features. How that helps is that it makes our product much easier to implement and the same time to use by teachers who find value quickly and hence use it more often. It also helps us focus more and build an overall experience because of which our existing customers love us and enjoy working with it.
What are the ways of engaging the customers with you. Can you share any special case study?
It's a great time to take customer engagement to the next level specifically for internet product companies. We have so many great tools available today which helps you keep in touch with your customers as and when they require without your physical presence. That in itself provides a great opportunity to create customer delight. In our case we use a tool called Intercom for most of our customer communication and I strongly recommend it. It helps us understand who is using what and how and accordingly we can reach our users and help them as and when required. Other than that most of our customer support happens over whatsapp which actually needs no introduction. All these tools have made it so easy for us to help users of our product and collect usage insights directly from the user that we require every now and then to create a better product.
What are the various initiatives taken by your organisation to emerge as a market leader?
I really believe in the power of focus and to do something really well you have to be extremely focussed and persistent. So instead of doing too many things we focus on doing just one thing that we are doing right now and try do it really well. Secondly, we want to consistently deliver great customer support. We have time and again invested money, time and effort on rethinking the ways we communicate and share information with our customers so that our customers can use the product to its optimum and generate real value out of it.
"Exciting news! Elets Education is now on WhatsApp Channels Subscribe today by clicking the link and stay updated with the latest insights!"
Click here!