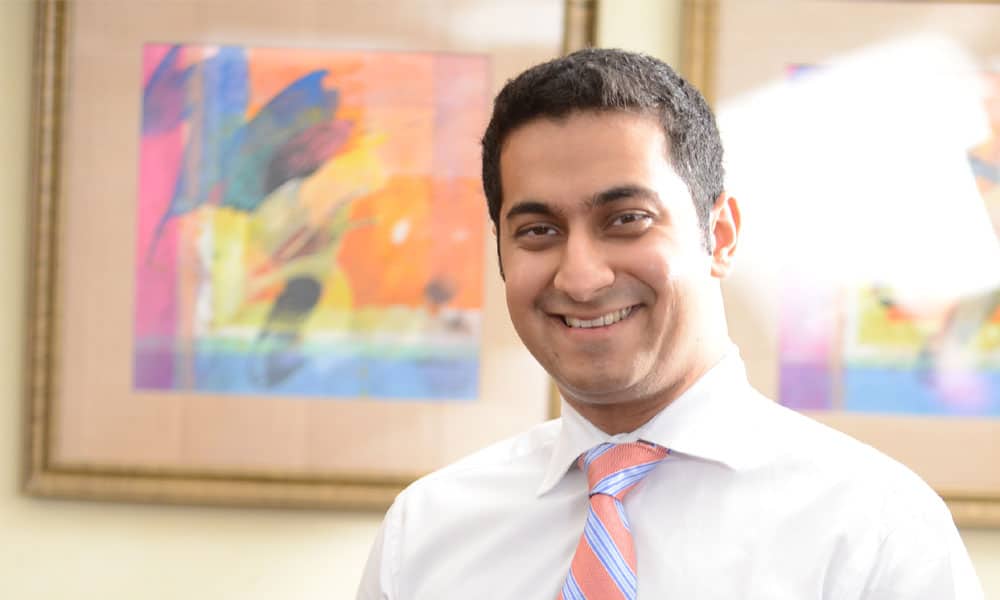 Alok Arora, CEO and Co-founder, LingosMio tells to Elets News Network how the foreign language market is gaining momentum in India. The company is offering four languages English, Spanish, Hindi and Mandarin at present.
Give us the brief of the various reasons behind starting LingosMio.
It was only through self experience of not being equipped to find a good tutor for foreign language, the idea of LingosMio came to my mind. LingosMio is a language-learning platform where you can learn a language fast and with ease. Users can learn languages by way of full-fledged courses online and through a phone application. At present we have Spanish, English, Hindi and Mandarin Chinese courses available.
All the users need to do is to download the app from the Google play store, register with LingosMio and get started. At present Spanish and English courses are available on Android. The courses are organised into chapters, which consist of explanations, a lot of fun and interactive exercises and conversations, which teach the student everything from the alphabet to more advanced concepts of the language.
What are the various difficulties encountered in doing business on ground level?
Personally I am not a foreign languages teacher and I am not a programmer. Thus the first biggest challenge was to assemble a team of like-minded people. The next big challenge was building the course material both on paper and also presenting the same in a highly effective and interactive manner. Particularly since something like this had not been done before. However, if you have a clear vision of 'what' you want to do and have a capable team in place, the 'how' starts falling into place.
Marketing the product was also a major challenge and getting the initial users on-board was not an easy task. However, since LingosMio is as effective as it gets when it comes to language learning, it spread very quickly.
What is the market size of the services offered by you in India at present?

The language learning market in India is huge and the biggest of them all is probably for English. Again, this is due to the increasing smartphone usage. Something interesting we noticed was that a lot of our increasing user base consists those who want to study Hindi and are from India, something we did not expect.
Like India, in the rest of the world the numbers of language learners are those who want to learn English. However, there are also a lot more people who want to learn other languages compared to India. The idea of learning another language online is not as big in India as compared to the USA or Europe at present.  The global language learning market is about $60 billion of which only about 6-7 per cent is digital.
What are the major benefits for organisations or Individuals adopting your solutions?
A lot of people, particularly in India do not have the resources to go out and learn languages. Lot of times it is expensive and ineffective also. Being bilingual is a great asset in terms of both professional and personal life.
LingosMio has courses that teach languages from scratch at cheaper costs. It is possible to learn languages without going to any institute.  The courses at LingosMio have a huge focus on conversational skills with all the chapters ending with a real life conversation with real voices recorded by native speakers.
The programme also uses voice recognition technology, which tells the student where he is making a mistake in pronunciation. Thus, it covers all the elements of classroom teaching into a programme.
What is the vision of your company for next two years?
In a short span of time LingosMio has emerged as a great tool for language learning. LingosMio app is ranked in the top 5 in 8 countries and in the top 10 in another 5 countries, which goes to show how effective it is. At present LingosMio have courses in English (for Spanish, Portuguese, Hindi and Urdu speakers), Spanish, Hindi and Mandarin (for English speakers). We plan on introducing these courses in different languages thereby increasing our global presence. Moreover, we plan to introduce more tools for our students, which will help them improve their conversational skills or help them prepare for formal examinations and improve language skills in general.
We also plan on introducing more courses (We are working in Portuguese and Arabic course as of now). The above will enable us to position ourselves at the go to people for language learning not only in India but also globally.
What are the various methods you are using to increase the visibility of your organisation?

The biggest effort one can make is on the product itself. We have carried out little promotion and are already ranked as the one of the top education app in many countries. This is because LingosMio is as effective as it can get with language learning, resulting in a lot of repeated usage by the students. To increase our visibility we will work on more courses and introduce more features that will help our students improve their language skills.
The biggest visibility for the LingosMio app comes from being on the top of education charts of the various countries we are present in.
How you can differentiate your services from competitors?
When it comes to language learning there are a lot of apps and websites. However, most of these serve as additional tools that help you learn a language. We wanted to create something that helps students learn a language from scratch and independently of any teacher. Since there are a lot of people out there who do not have the resources or time to take expensive and time consuming classes offered in their respective cities, lot of people taught are inexperienced and ineffective teachers.
We believe that languages are a thought process and it's important to understand that thought process in order to be fluent in the language. People try to memorise, which is the reason most people give up on learning languages very quickly. When you learnt Mathematics did you memorise the result of each and every multiplication or did you learn how the multiplication was done? Similarly, you need to understand the root of each word and how to use the words to make sentences on your own. The courses at LingosMio are created with this mindset.
Most langugage learners struggle to make conversations. The biggest things in the courses at LingosMio are the accent on conversation skills. Each chapter ends with a conversation recorded by native speakers which teaches the students to make conversation with what they have learnt and also encouraging the student to take part on such conversations.
What are the ways of engaging the customers with you. Can you share any special case study?
The biggest engagement factor comes from the product. The students are required to engage in various reading, writing and even speaking exercises. We have had a lot of people write to us about how the voice recognition feature really helps them to start thinking in the languages and it also helps them to improve their pronunciation. Since the tool actually points out the words to the students they have not pronounced properly just like a classroom teacher would.

We also communicate with our students on a weekly basis teaching them certain idiomatic phrases in the language they are learning. Moreover, we also allow our students to reach out to our experts to ask any doubts they have. This also helps us to further improve our course content.
What are the major stakeholders and sectors you are focusing on?
Anybody who wants to learn a language is a potential stakeholder for LingosMio. At present we are focused on four languages English, Spanish, Hindi and Mandarin. Our major market focus is the English speaking audience and Latin America. Soon we will expand our presence to those who speak Russian and Arabic.
What are the various initiatives taken by your organisation to emerge as a market leader?
Our students have pointed out to us that LingosMio has worked better for them than any other product they have used for language learning. A lot of them have even gone so far as to say they are quitting their regular classes at the local language-training institute.
LingosMio is also ranked above Duolingo (considered to be the market leader not only in language learning but also digital learning) in a couple of countries. This show that with time and greater visibility we can actually emerge as a market leader. We will continue to focus on our students and their learning needs since that is what matters at the end of the day.
"Exciting news! Elets Education is now on WhatsApp Channels Subscribe today by clicking the link and stay updated with the latest insights!"
Click here!