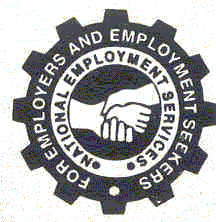 In an attempt to give the skill learning and educational education more thrust, the government has sought to set up an Indian Skill Development Service cadre of officers, informed official sources.
According to official sources, all the officers of the Directorate General of Employment and Training (DGE&T) will be subsumed in the cadre and they will have the same rank and scale enjoyed by other central civil services, also referred to as Group A services, like the Indian Revenue Service, Indian Audit and Accounts Service and Indian Railway Services. In contrast, the IAS, IPS and Indian Forest Service officers belong to the All India Services, set up under Article 312 of the Constitution to serve with the state governments.
The Cabinet is expected to clear the proposal this week.
The Indian Skill Development Service officers will be mainly posted with the Ministry of Skill Development and Entrepreneurship. The Centre will be setting up a new cadre in the Group A services after almost three decades, reversing a policy of closing down several of these cadres. The last such cadre to be set up was the Central Labour Services in 1987.
A new cadre will encourage the officers to push the mandate of job creation, which has been one of the key thrust areas of the NDA government. DGE&T officers run national and state level programmes of vocational training. One main area of operation is the countrywide network of employment exchanges and Industrial Training Institutes (ITIs).