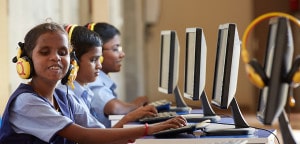 With the aim to plug the skills gap in country, the government of India is planning a unique strategy to use around 4.5 lakh engineering and polytechnic seats that stay unoccupied every year to teach skill training courses.
However, still in a preliminary stage with approvals required to make it actionable, the plan will provide options for youth who might be falling out of any kind of technical, professional or academic training, and use the infrastructure in those polytechnic and engineering colleges.
According to reports, around 4.62 lakh seats remained vacant in several engineering and polytechnic institutes affiliated to All India Council for Technical Education (AICTE), in 2013-14. The seats remain vacant due to lack of demand that has been noticed in the last few years, and has emerged as a major issue. These vacant seats result in idle infrastructure and hurt the financial viability of the institutes.
In 2013-14, according to a government data, Andhra Pradesh has the highest number of vacant seats in engineering and technology institutes at 1,09,354, followed by Tamil Nadu (81,365 seats), Maharashtra (48,531) and Uttar Pradesh (43,291).