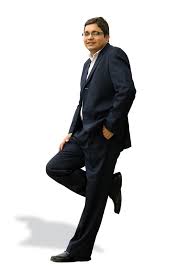 At a time when a number of path breaking decisions are being heralded on the Indian horizon, the focus and emphasis on the enterprise of education is somehow eluding the attention of one and all.
The very fact that education at all levels is still considered a social good with tightly held regulatory mechanisms which have been largely ineffective to ensure the quality delivery, need to be amply reviewed in the light of major national initiatives to boost Indian economy. The unavailability of duly trained and oriented manpower across the skill spectrum would scuttle the prospects of these well meaning campaigns of short to medium term.
The dismal state of baseline data across educational institutions of all hues came out in the open in the opening remarks of the report on INDIA RANKINGS 2016. Even after having a plethora of regulators, canvassing for credible data across the fi nest national institutions still remains a challenge. We do provide a candid commentary on NIRF outcomes which in a way give a breather that the data driven eduGOVERNANCE has somewhere taken off
Creating a credible brand, and that too in the domain of education remains an ordeal. Engineering Institutions across the country are experimenting on one paradigm or the other to usher excellence in their teaching-learning processes and create employable graduates. We do present in this issue a compilation of key constituents of some of the leading brands in Engineering Education. This shall be followed by an elaborate issue on Engineering Education Brands, next month.

Technological advancements in the domain of eduPAYMENTS are eating away the ineffi ciencies on educational campuses. The entire burden of fee collection, corroboration etc has been duly addressed by some of the fi nest, off the shelf technological solutions. You shall fi nd a fi ne story on this emerging narrative.
digitalLEARNING.in has witnessed a major overhaul in these months. Do visit the same and enroll yourself in one or the other forums out there.
With a view to summon and share the best practices and transformational initiatives in the domain of Higher Education, we are organizing a National Convention at Bengaluru on 27th-28th of May in collaboration with Government of Karnataka. This is to extend a hearty invitation for the same.
We do seek your sustained patronage and support in boosting the enterprise of education.

br>