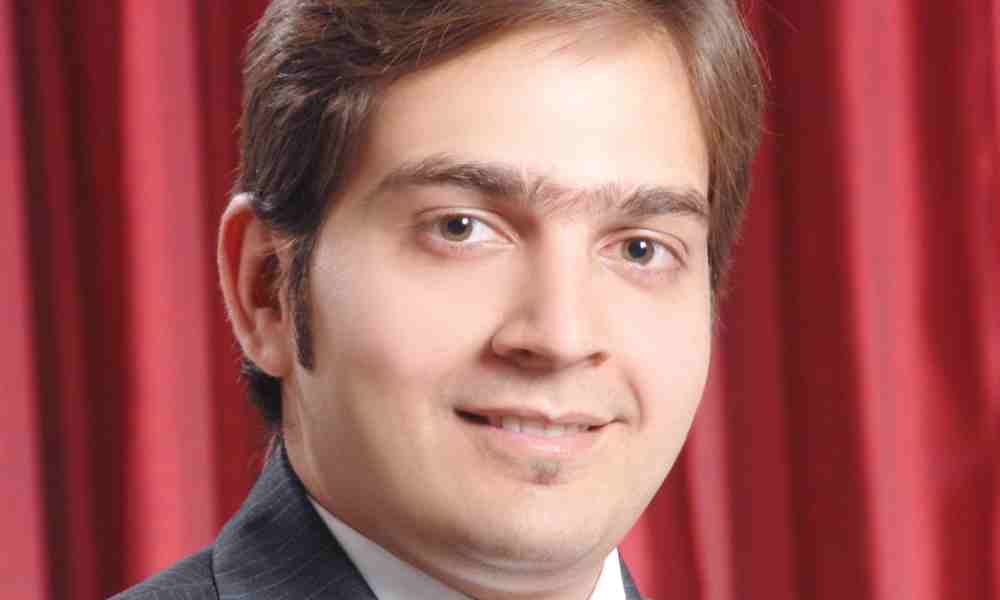 As the company fathom that the end-customers for any institution are the students ultimately, they need to be served with efficiency. Thus, our flagship product Academia comes with student/parent portals and Mobile Apps for information access anytime, anywhere, said Arpit Badjatya, CEO & MD, Serosoft Solutions Pvt Ltd., in conversation with Elets News Network
What was the idea behind making of the Academia ERP?
The genesis of Academia is linked to my own experience as a student at the US and Belgium universities. I was impressed by the use of technology in the classroom for learning, and at the institution for administration and activities. I used to wonder why Indian institutions were lagging in terms of educational technology, when we are indeed the world leaders in IT and softwares.
So, after my engineering from the US and MBA from IIM-Calcutta, and stints with JP Morgan London and Accenture India, I decided to embark upon entrepreneurship with Serosoft. At Serosoft, our raison-d'etre (reason to be) is to build and implement worldclass education management/student management software to ease learning, teaching, resource management, and administration at educational institutions globally, with our flagship product being Academia. We serve different segments of the education and learning market with various versions of Academia. Moreover, we started off with a focus on India, and we've been expanding internationally at a swift pace for three years.
How did you convert your idea into an implementable methodology?
Academia, our product has gone through a product lifecycle from introduction to growth to maturity. This expansion has happened in terms of constant evolution with regard to features, modules, technology, reporting, analytics and mobility, based on our constant internal R & D, and of course, the customer feedback.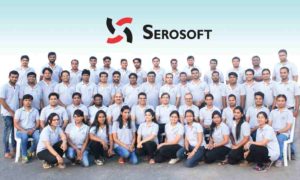 What education segments that you majorly focus on and what solutions do you offer?
Owing to its flexible architecture and high configurability, we have built Academia to address three key segments — Academia ERP/SIS: For Universities, Colleges and Education Groups, Academia SMS: For Schools and Groups of Schools, and Academia TMS: For Training Centers and Coaching Organizations
All these versions are tailored for the specific segment, with modules spanning student lifecycle management and administration. What is also unique about Academia is the ability to work with multi-center and multi-campus operations of educational institutions, and its multi-currency and multi-language capabilities. All the solutions are offered on SaaS or License models.
With today's student fraternity being quite tech-savvy how do you leverage their technology-friendliness?
As the company believes that the endcustomers of educational institutions are ultimately the students, they need to be served well. Thus, our flagship product – Academia comes with student/ parent portals and Mobile Apps for information access – anytime, anywhere. In addition, we have focussed on creating interactive and rich UI, so that it is a delight for students to use Academia and its self-service features as daily tools for communication, collaboration and feedback. Finally, we have included rich reporting and analytics capabilities to aid the progress of each stakeholder in the education ecosystem, of course, including the students.
What sort of challenges did making of Academia ERP pose?
From a product design perspective, we can classify challenges as functional and technical. On the functional side, it was important that we build a product which is completely in tune with the context and constraints of our target market. For this, we had senior educationists, teachers advising us in writing the specifi cations of the product. We also did multiple surveys to address this aspect.
We aim to emerge as the No.1 Student Information System/ ERP on a global stage with 2,000 delighted institution clients by 2020. These customers will ultimately be our most effective brand evangelists
On the technical side, it was imperative for us to build an architecture that was scalable, compliant with the latest tech trends and would help us work with clients across geographies. We hired senior technologists with a product background to help us achieve it.
Apart from this, we faced and addressed challenges on the software development process side, pertaining to project management, deadlines, right resourcing to ensure minimal investment etc.
Some of these challenges are still encountered as we continue to innovate and forge ahead on the growth curve.
How do you see the growth of your brand in fi ve years down the line?
Academia currently is on a tremendous growth path. And, we see exciting times ahead. Our team and partners are constantly striving toward our ambition of being the world leader in campus automation. We aim to emerge as the No.1 Student Information System/ ERP on a global stage with 2,000 delighted institution clients by 2020. These customers will ultimately be our most effective brand evangelists.
Apart from this as a company, we want to emerge as the fi nest recruiter brands in the country, as ultimately it is our people who will help us achieve this shared vision.