Indraprastha Institute of Information Technology Delhi ((IIIT-Delhi) has announced an interactive online hackathon, "IBM Challenge" in collaboration with IBM and Federal Bank. In 2016, the event attracted over 500 students.
Through the hackathon, students will get an opportunity to learn new cognitive computing skills. The hackathon will also enable students to solve reallife business problems using IBM Watson API's on the IBM Cloud platform.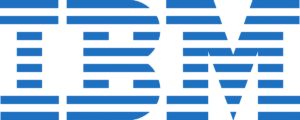 An official communique in this regard revealed that the hackathon is a part of Research Showcase 2017. It is an annual event exhibiting the research and development work from premier educational institutions in the Delhi National Capital Region (NCR) region.
"The IBM Challenge is designed to blend handson learning with relevant market skill development. The participants will be asked to solve a realworld banking industry business problem and develop relevant technology solutions as part of the challenge," said A.V. Subramanyam, Chair, Research Showcase 2017, IIIT-Delhi.

The theme of the hackathon is online customer engagement. Here students will be able to develop solutions to help banks for providing their customers better banking experience.
"Our association with IIIT-Delhi and Federal Bank will help arm the developers of tomorrow with the  latest capabilities and foster the necessary skills to join the workforce and create enterprise class applications at consumer scale." said Devkant Aggarwal, Manager, University Relations, IBM India.
The participants will be mentored by IIIT-Delhi and IBM and the winner will be adjudged jointly by IIIT-Delhi, Federal Bank and IBM.

br>