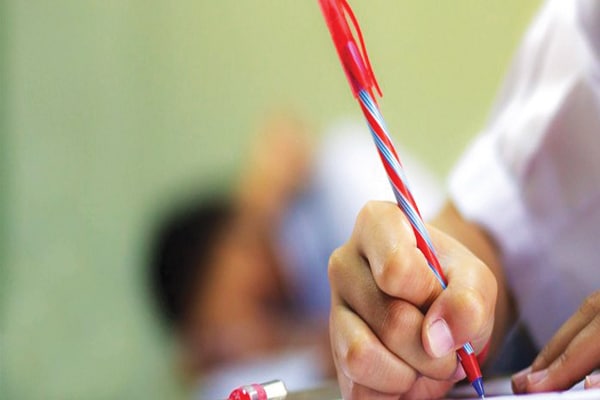 EmpowerU applies innovative analytical solutions and a 360-degree approach to improve the standards of the education system, says Onkar Prasad, Founder-Director, Promorph Solutions, in conversation with Elets News Network (ENN).
What is the Genesis behind establishing EmpowerU?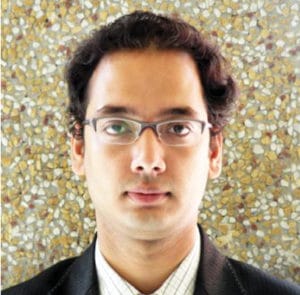 Promorph solutions, incubated at SIDBI Innovation & Incubation Centre (SIIC), IIT Kanpur, came into existence in 2015. The start-up is funded and backed by VILLGRO Innovations Foundation in association with Technology Development Board (TDB), Government of India and Department for International Development (DFID), UK.
Promorph solutions developed an application integrated with data to offer real-time analysis. In the beginning, it was a web-based model that gave the comprehensive and real-time view of sessions in the classrooms.
For the first time, a customised information management application – EmpowerU was introduced at UIET, CSJM University Kanpur. it improved quality standards, transparency, and accountability in education delivery at the institute. Then, we realised that the model can also be used in the government schools benefitting lakhs of students. It affected many stakeholders in the education system positively and improved the standards of government schools with the help of real-time monitoring and evaluation, SMART and Intelligence Systems, and Analytical solutions.
Please describe about the solutions developed by EmpowerU to redefine the ways educational institutions are managed.
EmpowerU facilitates real-time monitoring, and analysis of multiple operations in Government schools. It is a one-stop shop that integrates Mobile App for Ground Level Monitoring and Analytics for Data-Driven Decision Making. The mobile application works online and offline as well. The holistic, intelligent, and SMART solutions that unfold from the platform are:
Mid Day Meal (MDM) Monitoring: It allows better transparency in fund management, fund analysis, ensures fund availability and helps in pictorial and real-time MDM monitoring and analysis.
Teacher and Student Attendance Tracking: Online and Offline attendance marking with the help of GPS tracking generates weekly, monthly, and yearly reports.
Monitoring Learning and Infrastructural Status: Real-time and pictorial monitoring to ensure the availability of resources in the schools and also timely syllabus completion.
Continuous and Comprehensive Evaluation: Conducts student learning level assessment and progress analysis to improve the learning outcomes.
SMART Action Response system (SARS): SARS automatically addresses large-scale issues and notifies malpractices to the headmasters and teachers.
Leave Management: Facilities leave application for various stakeholders through the web and mobile applications.
Grievance Redressal System: Enables an interface between various stakeholders to improve efficiency, transparency and accountability of the system.
Notification and Messaging System: Facilities mobile app-based notifications and SMS alerts to all stakeholders.
How the organisation help the institutions in addressing bottlenecks to impart quality education to its students?
EmpowerU provides various solutions that assist institutions in addressing complex issues with real-time analysis and evaluation to impart quality education. It is developed and implemented on Sarva Shiksha Abhiyan (SSA) framework after a thorough research on users from ground level to top-level decision makers. It helps in addressing real-time challenges in government schools of India.
It performs real-time Monitoring and Evaluation of each of the thousands of schools in a State using mobile application enabled with Geofencing which works even in rural schools lacking internet connectivity.
The Analytical Web Dashboard provides instant Analysis and Data-Driven Decision Making through Key Performance Indicators (KPI's).
EmpowerU is currently implemented in 5,500 schools of Giridih and Kandhamal Districts resulting into improving the attendance of teachers from around 58 per cent to more than 90 per cent. Mid Day Meal (MDM) serving also improved from around 75 per cent to more than 90 per cent. Around 6,000 teachers and approximately 1,20,000 students are monitored every day.
Promorph solutions developed an application integrated with data to offer realtime analysis. In the beginning, it was a webbased model that gave the comprehensive and real-time view of sessions in the classrooms.
Most of your clients are government institutions, what are the major challenges in dealing with them?
Despite several schemes to improve technology usage in the country, the idea of using technology and analytics to solve societal problems is not acceptable to everyone. Official and administrators tend to address complex challenges through human intervention, organising trainings and making strict laws. But, such steps are not effective. Successful execution of schemes and policies requires proper monitoring at ground level which can be easily done through technology.
Another challenge that we come across is not getting the correct data for projects we intend to do. The major reason behind this can be the traditional practices of data collection. As data plays a critical role for any project, we do baseline surveys on our own.
How are the challenges addressed by EmpowerU?
EmpowerU aims to redefine the ways educational institutes are managed. The solution facilitates monitoring and analysis of different facets of institutes' operations. The analytical capabilities generate insights and supports Data Driven Decision Making for achieving Good Governance, Quality Education, Cost Effective Operations, Efficient Time Utilisation and Revenue Generation. It also provides inbuilt intelligence system that automatically detects issues and takes smart action. The contemporary products in education domain especially automation solutions failed to address above mentioned issues critical to an educational institute.
Please describe about the vision and mission of EmpowerU for upcoming years.
The Vision of EmpowerU is to expand the solutions to all the government schools in the districts of various States like Jharkhand, Rajasthan, Uttar Pradesh, Haryana and Orissa. We are also looking forward to expand across India impacting millions of students. EmpowerU is looking forward to harnessing new age technologies like Artificial intelligence (AI) and Big Data Analytics for creating data architecture, predictive models, and algorithms for educational data mining (EDM). It will help improving the efficiency of education and teaching methodologies. Also, similar technology can be used to address the challenges of other domains like Healthcare & Nutrition, Anganwadi etc. The mission of EmpowerU is to drive social change and aims to impact lives of two million students by 2020.