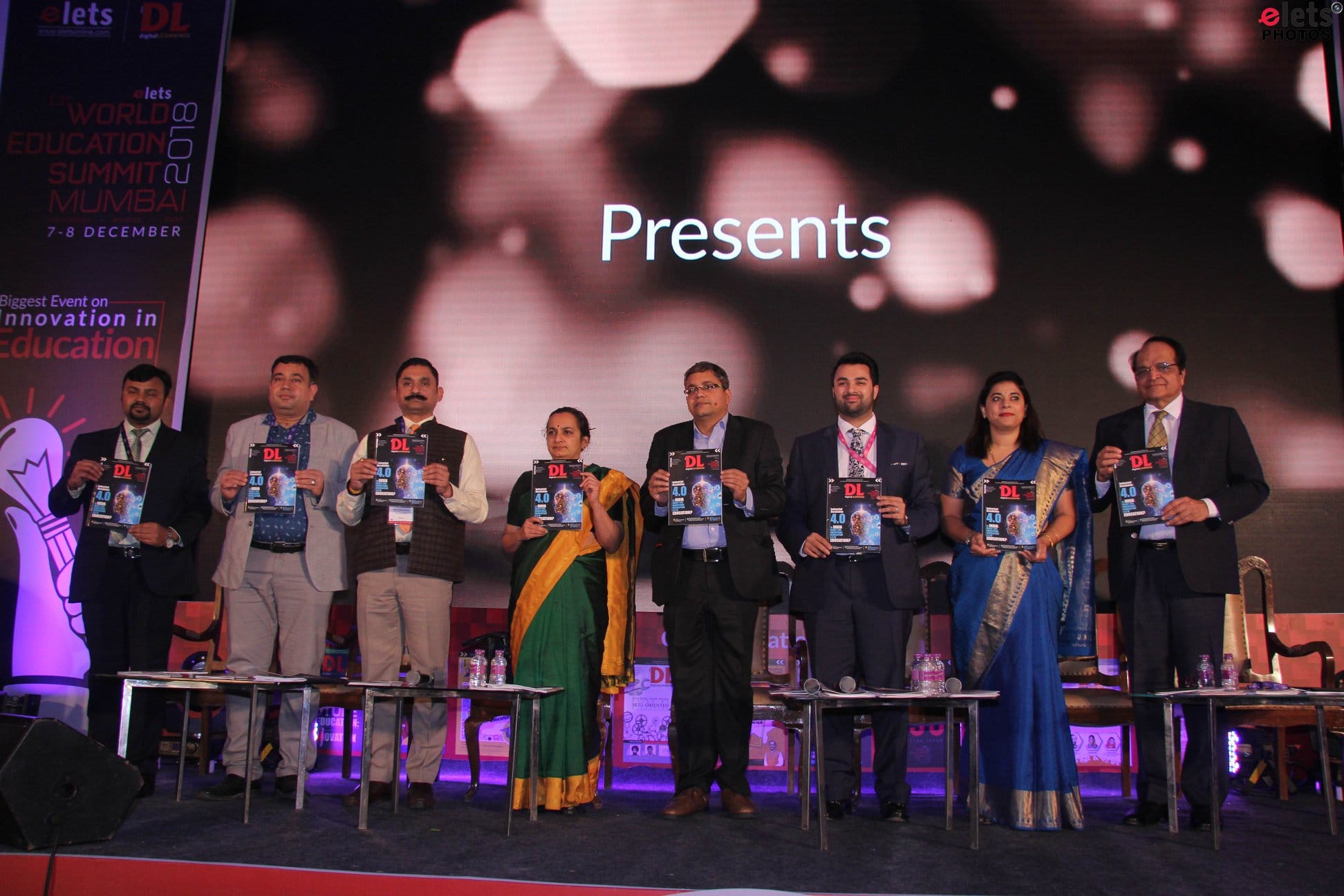 Nurturing entrepreneurial skills along with inculcating cutting-edge skills related to digital technology such as AI among students is very important and Rashtriya Uchchatar Shiksha Abhiyan (RUSA) Maharashtra is laying focus on this aspect, said Meeta Rajiv Lochan, Principal Secretary & State Project Director, State Project Directorate – RUSA, Maharashtra, on Friday at the 13th World Education Summit (WES) Mumbai.
The two-day summit is being organised by Elets Technomedia Pvt. Ltd. in Mumbai and powered by its digitalLEARNING magazine.
On Saturday, the educational extravaganza is set to witness more rounds of deliberations from the key stakeholders of preschool, school, higher education, skill and vocational training, and edu-tech corporate.
As a chief guest at the two-day education educational conclave being organised on 7-8 December, Lochan stressed on using digital technology to improve learning among students. She said, "We need to use Artificial Intelligence (AI) not just to teach Mathematics or Science, we need to equip our teachers with this technology to teach subjects like History as well."
Describing the rich educational heritage of India, Major Harsh Kumar, Secretary, NCERT, said, "It is important to know about our past to move confidently in the future and in India, we used to have an excellent schooling system known as 'Gurukul' which helped children in their holistic development."
Highlighting the role of latest IT innovations in improving startup culture across the country and nurturing entrepreneurship among students, Ramanan Ramanathan, Mission Director – Atal Innovation Mission (AIM) & Atal Tinkering Lab, said, "Industrial revolution 4.0 offers great opportunities for the educational ecosystem of India. It can help India become a knowledge economy soon."
Mentioning key projects being envisioned by Atal Tinkering Lab projects under its future template to encourage start-ups across the country, Ramanathan said, "In recent times, a number of projects, unique to the needs of country's youth have been initiated by Atal Tinkering Lab across the country and many more are in the offing."
Navin Mittal, Commissioner, Department of College & Technical Education, Government of Telangana, said, "While on one hand extracurricular activities help students to develop holistically, on the other, it is important for the present education system to collaborate with edu-tech industry for bringing innovation in teaching-learning processes."
The day-one witnessed the participation from eminent edu-leaders from the Government, schools, higher education and edu-ech corporate/start-ups. The deliberations focused on the key challenges of the educational ecosystem and possible solutions to resolve them.
Thoughts shared by the leaders during the first day of the summit were aimed at bringing innovations in the education sector and adopting the best and latest pedagogical practices being followed across the globe.
The notable edu-leaders participated on the first day of the summit include Dr Manjula Pooja Shroff, MD and CEO, Kalorex Group; Shreevats Jaipuria, Vice Chairman, Seth M R Jaipuria Schools and Jaipuria Institute of Management; Ryan Pinto, CEO, Ryan International Group of Institution; Debshankar Mukhopadhyay, CEO, Zee Learn Limited; Raghav Podar, Chairman, Podar Education; Anirudh Gupta, CEO, DCM Group of Schools; Lakshmi Rao, Academic Director, Jain Group of Schools; Reekrit Serai, Director and Dean, Satluj Group of Schools;  Mahesh Shetty, Whole Time Director, MT Educare, and Divya Lal, MD, Ebix Smartclass Educational, among others.
Visit Here For: 15th World Education Summit, Mumbai