How new-age technologies are reshaping Indian education
Technology has been instrumental in gradually improving the education scenario in India through solutions such as digital classrooms and virtual labs, writes Beas Dev Ralhan, CEO & Co-founder, Next Education India Pvt Ltd, for Elets News Network (ENN).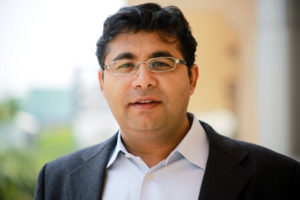 The Right of Children to Free and Compulsory Education Act, 2009 by the MHRD, Government of India, states that "every child has a right to full-time compulsory education of satisfactory and equitable quality". The Government has taken initiatives to improve the reach of education by making it digital and interactive. Still the Indian education system is facing problems like poor quality, cost and access. The aforementioned problems can be resolved through new-age technologies like Cloud Computing, Artificial Intelligence, Virtual Reality and Augmented Reality.
Cloud-based Services
Cloud is a shared pool for dynamically-scalable digital resources and other IT services that can be provided via internet, with minimal management effort or service provider interaction. There are primarily three kinds of services available: infrastructure in the form of machines, network and storage; software in the form of applications via network; platform as customised by users to run their system software components. With the help of cloud-based technology, the problems of access and lack of infrastructure in education can be solved— students can access regularly updated content (videos, expensive books, interactive lab simulations) on their mobile devices from anywhere.
Government of India schemes such as National Digital Library of India, eBasta and ePathshala are planned to be linked with cloud, according to the MHRD, to provide better access to learning materials for K-12 and higher education. These virtual libraries have millions of digital books, which are easily accessible. The private EdTech sector has also benefited from the launch of EdStart by Amazon Web Services to bring latest education solutions to Indian classrooms. EdStart is designed to help entrepreneurs build the next generation of online learning and institutional management solutions on the AWS Cloud that are secure, smart, scalable and cost-effective.
Next Education uses the AWS Cloud to host all the data of NextLearningPlatform (NLP), a solution that combines Enterprise Resource Planning (ERP) and Learning Management System (LMS) softwares. AWS Cloud has been used to ensure data security and scalability for the NLP users.
Artificial Intelligence
Artificial intelligence or machine intelligence is the programmed intelligence demonstrated by machines wherein they imitate the cognitive functions associated with human minds, such as learning and problem-solving. AI has made considerable inroads in various fields of academia across the world, such as administration (for instance, automation of admission), learning, tutoring and assessments. With AI, it has been possible to create adaptive learning technology, which facilitates students in managing their own learning. It provides every learner personalised courses based on their ability and performance. It analyses a vast pool of data to tailor the content as per students' interest and knowledge level. Based on this, adaptive learning technology appropriately assesses individual differences of students and creates learning paths for every student.
National Testing Agency (NTA), India, has proposed the use of adaptive assessments to conduct entrance examinations for higher educational institutions — JEE Main, NEET UG and NET— to bring higher reliability and assess the aptitude of students. Such assessments, which are already popular in the form of widely-taken tests such as GRE and GMAT, are able to adjust to the students' individual achievement levels, so that gaps in learning can be effectively bridged. Next Education is currently providing adaptive tests for Maths and Science from grades 6–10, to gauge the chapter-wise level of knowledge of a student, available on LearnNext, our self-learning solution platform. We are also working on developing other AI-based tools such as grammar and pronunciation tools for automating the correction of grammatical mistakes and comparison with standard pronunciation.
Virtual Reality/Augmented Reality
Virtual reality (VR) and augmented reality (AR) are computer-generated, immersive experiences within simulated environments that are similar to the real world or are fantastical. The use of AR/VR in education is of paramount importance, for it provides a cost-effective solution to study phenomena or environments that are difficult or impossible to replicate in real life, such as space. These technologies can provide learners with simulated environments where they can develop their skills without the real-world consequences of failing.
The tech giant, Google, has launched beneficial digital reality products such as Expeditions, which allows teachers to take their students out on virtual trips around the world, with detailed views of historical landmarks. Although India has not made much progress in this sector, the EdTech industries are coming up with innovative products to help Indian students engage in deep learning in a cost-effective way. Next Education provides AR products for preschoolers, such as the AR Colouring Book and AR Explorer, to create real-life experiences with otherwise abstract concepts, which help develop cognitive and creative skills and make preschool learning engaging.
Technology integration in Indian education is still in its nascent stage. But with the exponential rise of technology users in India, EdTech solutions can help the country get ahead of the roadblocks by providing quality learning experience to every nook and corner of the country without financial strain. The innovative solutions by the EdTech industry, along with a sound national educational policy, will gradually ensure educational rights and quality education for the future citizens of the nation. (Views expressed by author are a personal opinion)