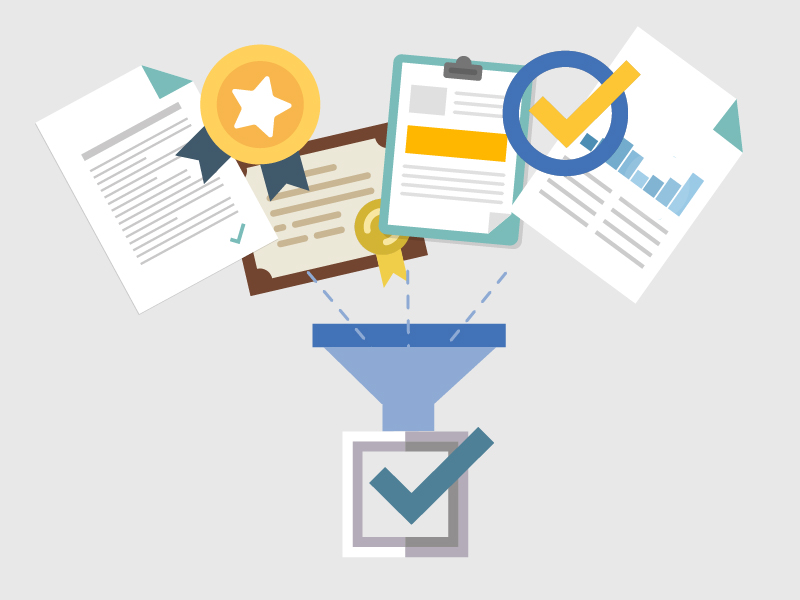 The higher education sector is always fuelled by ever growing demand for capabilities and competencies and has to respond in novel ways to meet this demand, writes Dr Chandrani Singh, Director-MCA, Sinhgad Institute of Management and Head-Placement, Sinhgad Management Institutes, for Elets News Network (ENN).
Higher education, research and development, innovation plays a vital role in supporting social interconnection and interrelation, economic development and global competitiveness backed by any economy's desire to become increasingly knowledge-based.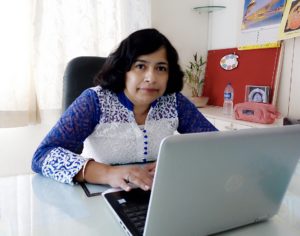 Higher education systems across the world in developed and developing countries have been experiencing variations that are highly interconnected. Most significant among them, is the infiltration of private service providers in higher education segment over the last two decades, particularly within the developing countries. With massification, internationalisation and commodisation of Higher Education along-with globalization of professions, Higher Education Institutions have been facing stiff competition and they are being propelled to deliver qualifications recognized in the international labour market and enforced to establish comparable educational standards and quality assurance systems.
With the advent of Higher Education's (University/ Institutes) cross border initiatives,an international market of accreditation services is also emerging giving shape and form to a consistent quality assurance framework in line with national policies for Higher Education and establishing benchmarks for the same. Hence the very task of setting up of accreditation systems and bodies at national and international level to rank and recognize Universities and Institutions for meeting the minimum acceptable standards through inspection and assessment has taken top priority amongst the national policy makers as Education takes a centre stage in today's world.

Much as in Europe, the Bologna Process implemented by European Union was the driving force for the national governments of EU countries to establish quality assurance systems, along with  initiatives for regional integration and creating dynamics for external quality assurance.
In the US, the assurance and accreditation process is independent of government and performed by private bodies. The US Department of Education and Council for Higher Education and Accreditation, a non-governmental organisation recognises reputed bodies that act as accreditation agencies for educational institutions of various categories. The eligibility of these accrediting bodies range from their links to federal programmes, their geographic scope and experience, application of standards in reaching an accrediting decision, monitoring, revaluation, enforcement, and review of standards and  finally to the standard operating procedures adopted by these accreditors.
Citing a few agencies in the discipline of engineering and technology, its noteworthy to mention that the most well-known accreditor in US for applied science, computing, engineering, and engineering technology is Accreditation Board for Engineering and Technology (ABET) which is a non-profit and non-governmental accrediting agency andis recognized by US Department of Education and CHEA (Council for Higher Education and Accreditation). ABET accreditation provides assurance that a college or university program meets the quality standards established by the profession for which the program prepares its students. Generally it caters to degree programmes which institutions operate and which are recognised by national or regional institutional accreditation agencies or authorities worldwide.
Similar approved agencies exist in US for law, medicine and architecture etc. Shifting focus to the governance of quality assurance by individual nations in higher education, it has been observed that Norway manages it at the institution level. This is the reason why the Norwegian EQA system has adopted an audit approach that evaluates institutional capacity to manage quality while the France considers attaining transparency and formulating joint initiatives in Higher Education through assurance.
A throwback on the assurance process dates back to the nineteenth century when German Research Universities started setting new benchmarks which was later imitated by American Universities. John Hopkins the most sought after university in the US had evolved around the German Model and is recognized as the most premiere research University today. While the formalisation of the accreditation agencies happened in US between 1885 and 1895 due to considerable increase in student enrolment, Philippines which was for a long time under the Spanish and American rule and already had a set legacy built around the American Higher Education Structures, in 1951 decided to establish a system of common standards for Catholic institutions.
India on the other hand was struggling to keep pace with the growing diversification of institutions. With universities increasing in numbers from a meagre 30 to 300 plus in fifty years' time-span and the count of private higher education service providers reaching a whopping 15,000 plus owing to shift of funds from higher to basic education, there was an urgent need for setting quality standards and benchmarks. Preparatory work for the establishment of an accreditation system was carried out within the framework of the National Policy on Education (1986 and 1992), which culminated in the creation of the National Assessment and Accreditation Council (NAAC) in 1994.
In Columbia the scenario was the same as in India and the accreditation system creation got a strong support from World Bank. Hungary saw a shift from a rigid beauracratic control to content control due to political changes in early 90's with many private education players coming to the forefront necessitating the requirement of an accreditation system which subsequently got funding from the World Bank. With the national policy makers of higher education systems realising the importance of accreditation systems, there was a great deal of speculation on how to define accreditation. Whether it should serve the fitness of purpose or that it should have predefined standards, should the system ensure whether minimum standards be followed or should it focus on continuous improvement to the existing standards. Also, there was conjecture on its applicability to subject, programme and Institution.
The American approach has taken a shift from fitness of purpose to predefined standards with institutional and programme accreditation and worldwide the same concept is followed with a little variation here and there. Accreditation is judged to have the desired impact if kept on a voluntary mode.
The European Union in alignment to the goals of Bologna reforms considered quality assurance in higher education as one of the prime goals and had authorised European network for quality Assurance in Higher Education (ENQA) to develop an agreed set of standards, procedures and guidelines on quality assurance and an appropriate mechanism for peer review system for quality assurance. ENQA in association with EUA, EURASHE, the National Unions of Students in Europe (ESIB) and the European Commission considers four positions very critical with respect to the quality assurance i.e. the  interests of students ,employers and the society at large  to receive good quality higher education in addition to the responsibility that the governments and institutions for higher education own.
The importance of institutional autonomy and associated accountability, the need for external quality assurance and its balanced imposition on institutions for achievement of its objective and the interest of countries and institutions importing cross-border study programmes for higher education. The guidelines evolve around making provisions for internal quality assurance units within Institutions performing periodic review of the standards followed, external quality assurance with peer reviews reporting, participation of all relevant stakeholders and publishing of the results basically to inform and raise the expectations of all stakeholders with regard to the higher education outcomes and provision of a common frame of reference. Going into the details of the approaches adopted by the agencies they can be differentiated as enhancement-oriented (very few countries follow)  as they focus on the strengths and weaknesses of a programme or an institution, resulting in endorsements for progress, accreditation approaches, which gauge whether a programme or an institution meets specific standards and audits  which focuses on the assessment of the internal quality assurance system of an institution by underlining its strengths and weaknesses. Most assurance systems apply an ordinal measurement scale to rate the different quality criteria as well as for the overall rating. Scales are set in such a way that the best value refers to compliance with a standard, for other scales a standard can be exceeded. Generally the outcome of such an assessment is the continuation of running the programs/institutions.
Quality Assurance  of Bologna Process is the Qualifications Framework which acts as an instrument and forms the base for improvement of quality of the qualification with regard to skill, knowledge, personal and professional competence within a country and as well internationally. Several member states of the Bologna Process have already established a qualification framework. Germany has a national framework for higher education in alignment to the European framework. The qualifications framework covers from school to doctorate across eight levels referring to learning outcomes with inclusion of appropriate credit transfer system, as well as a set of common principles and guidelines for co-operation between stakeholders at different levels that focus on quality assurance, validation, guidance and key competences.
With regard to assurance by agencies, Bologna ensures the reviews to be cyclical after a period of every five years with proper reporting and documentation for public scrutiny. In addition EU, COM and ENQA favour a European Register(ESG Compliant), chaired by a European Register (EQAR) supposed to be responsible for the accreditation, supervision and re-accreditation of the agencies, and for deciding if an agency will be admitted to the Register. This concept has strong opposition from France, Germany, Italy and Poland. Moreover, the Bologna Process favours the principle of networking rather than of central rules in which national systems to be combined with a centralized capacity, while avoiding confusion of responsibilities to remain aligned to the standard norms of assurance.
Germany has around more than ten accreditation agencies listed and recognised by Akkreditierungsrat or the Accreditation Council. The accreditation of Engineering and Technology programmes in United Kingdom is done by Institution of Engineering and Technology licensed by Engineering Council and recognised worldwide as an assessor of quality in line with the Washington and Sydney accords, governed by the International Engineering Alliance (IEA). The Washington accord is an international accreditation agreement for engineering degrees which recognizes the equivalence of the programs or the degrees accorded and those accredited by agencies of the countries who are authorised signatory of this agreement. It encourages and facilitates the mobility of engineering graduates and professionals at international level.
Presently, there are twenty permanent signatories and five provisional signatories associated with Washington Accord.While the Washington Accord is an international agreement between bodies responsible for accrediting engineering degree programmes, the Sydney Accord is for accrediting engineering technology academic programmes and Dublin Accord is an international agreement establishing the required educational base for engineering technicians.Accompanied with the accreditation and quality assurance is the ranking of the Universities  and the concept of university rankings across the globe took prominence in 2003 when few researchers in China produced the Academic Ranking of World Universities to 'benchmark' Chinese universities against top universities worldwide.
The trend of ranking and recognition became prominent with the impact of globalisation, increased mobilization of student and staff, marketisation of higher education, and the advancement of digital media. By 2014 there were ten global rankings that were identified and in Europe it gave rise to a multi-dimensional EU-funded university mapping and ranking project – U-Multirank with an aim to identify centres of excellence. While Global rankings primarily apply research based criteria for which data are available, Quality Assurance tends to focus on teaching and learning for which data have to be collected hence inferences are derived from qualitative data which are presented in a self-assessment report drafted by the HEI, verified by an external peer review, and published in an external assessment report. But rankings are often constrained by the reliance on a single data source, the focus on publications and citations, the exclusion of certain academic fields and student surveys and very vague differences between ranked institutions.
Coming back to the topic of discussion i.e. evaluation, accreditation and quality assurance of Higher education institutions and programmes three essential standards have been divided into three sections:-Internal quality assurance, external quality assurance  and  quality assurance agencies. The standards for internal quality assurance enforce that each university/institution should have a policy for assurance and that should be an essential part of their strategic management with enforcement of this policy through appropriate structure and intervention. Under this section an Institution is required to design its programmes which should meet the stakeholder's perspectives and should encourage student centric learning outcomes and the qualifications should align themselves to the NQF. Moreover, as per the mandate student admission, progression, recognition and certification should be aligned as per various regulatory norms or published rules.
Desired competencies of teachers are required across all levels hence recruitment, retention, development and appraisal have to be as per norms.  Readily accessible learning resources and a strong funding base ensure robust support for student and staff. Institutions should ensure accurate collection and up to date publication of information. On-going monitoring and periodic review of programmes by Institutions is a necessity to guarantee that they attain the purposes set for them and react to the needs of students and society. Institutions need to undergo external quality assurance on a recurring basis.
The second section sets mandates for external quality assurance which addresses the effectiveness of internal quality assurance and self should be fit for purpose to achieve the desired objectives, be reliable, and useful and should accommodate stakeholder's intervention.An external quality assurance process involves site visits, evaluation and reporting based on explicit and published criteria. Published documents should be made accessible to the academic community, external partners for decision making. Complaints and appeals processes should be clearly defined as part of the design of external quality assurance processes and communicated to the institutions.Finally is the mandate to ensure quality assurance of the Quality assurance agencies.
Explicit goals and objectives should be a part of their publicly available mission statement.Agencies should confirm to the participation of stakeholders in their governance and tasks. Legal recognition of these Agencies as quality assurance agencies by competent public authorities is a directive for these authorities. Independence, thematic analysis, resources, and professional conduct should be adequately represented by these agencies and cyclical external review of agencies at least should happen once in every five years. So every country across the world for Higher Education segment has adopted these three processes with variations here and there. Some examples are Sweden where responsibility lies with NAHE for accreditation of Institutes and Courses and national evaluation of subject areas whereas in Finland. The Finnish Higher Education Evaluation Council (FINHEEC) is an independent expert body assisting universities, polytechnics and the Ministry of Education in matters relating to evaluation. In Denmark, the responsibility of accreditation and assurance lies with the Danish Centre for Quality Assurance and Evaluation of Higher Education responsible for evaluating all higher education programmes at university and non-university level on a regular basis.
Vietnam whose system has been redesigned twice in the last two hundred years and here the two national universities one in Hanoi (VNU–Hanoi) and one in Ho Chi Minh City (VNU–HCMC) directly under the prime ministerial government enjoy the power of assuring quality of all other universities and institutions based on nine subject categories and forty three evaluative criteria.
In Iran the process of assessing and evaluating quality began in 1996 with self-evaluation of the departments on a pilot mode and then scaling upto the institutional level. In Australia the national protocol for quality assurance deals with the National Protocols deal with standards and procedures for the establishment and acknowledgment of universities procedure of overseas higher education institutions ,accreditation of higher education courses offered by non-self-accrediting institutions  and approval of courses for overseas students.
National Institution for Academic Degrees and University Evaluation (NIAD-UE) of Japan is a certified organisation by MEXT as an appropriate body to carry out a fair process describes quality assurance as a cumulative of ex-ante regulations and third-party accreditation and evaluation. Malaysia on the other hand has implemented The Malaysia Quality Evaluation which rates across six tiers and the Qualifications Framework is applied to all private and public HEIs. The Malaysian quality assurance and accreditation Code of Practice has three levels across which quality is ensured i.e. programme accreditation, institutional audit, and self-accreditation.
So in nutshell, quality is perceived as excellence, fitness for purpose, zero error attainment, and as transformation and threshold and in order to assure quality in one form or the other the Higher Education Sector in each country across the globe is trying to achieve their respective objectives and goals to support universities and national higher education systems in their efforts to deal qualitatively with trade-offs between providing good instructional quality and ensuring return on investment to their owners and shareholders. (Views expressed by author are a personal opinion.)

br>