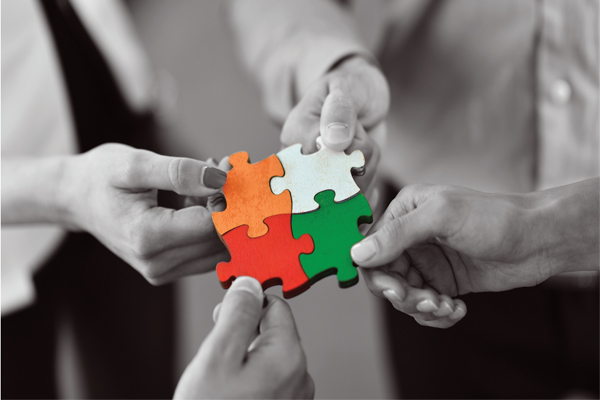 The Government, Industry and Academia are three different worlds. All three have different purposes and approach. However, the rapid pace of change across the globe has compelled them to function in sync with each other to address some of the major challenges of higher education landscape, observes Akash Tomer of Elets News Network (ENN).
According to National Employability Report, the education sector in India is poised to witness major growth in the years to come, as India will have world's largest tertiary- age population and second largest graduate talent pipeline globally by 2020-end. India's economy is also expected to grow at a fast pace; rapid industrialisation would require a workforce of around 250 million by 2030; India could potentially emerge as a global supplier of skilled manpower.

However, despite these encouraging statistics, a major segment of Indian graduates remain unemployable according to the above report.
Unemployment is indeed a grave problem in India as it has direct repercussions on country's economy and on social conditions.
Higher educational institutions across the country are training millions of youngsters annually but the corporate often complain about lack of necessary skills among them required for a job.
At the same time, academia and industry also blame Government for ineffective implementation of policies and sometimes even lack of Government initiatives for a higher education ecosystem at par with the global standards.
But shifting the responsibility on each other will not solve one of the major problems of the country. It is important to understand that where we are going wrong and what can be done to tackle this challenge?
One of the approaches to tackle the problem of lacking skill and job readiness among youth is bridging the gap between Government, industry and academia.
Sharing his thoughts on importance of collaboration between Government, industry and academia to impart quality education, Dr Harcharan S Dhaliwal, Vice Chancellor, Eternal University, District Sirmour, Himachal Pradesh, said, "To deliver the quality higher education for knowledge generation, technology development, technology transfer, skill development, employability generation and entrepreneurship, transparent industry-academia collaboration with Government intervention in India is absolutely essential on the pattern of the developed countries of the world."
As we are at the threshold of Industrial Revolution 4.0, it is important to prepare people for the jobs of future by founding ways how Government, industry and academia can come together to bridge this gap:
Preparing Industry-Ready Curriculum
Considering the evolving nature of industry and changes in the labour market, it has become imperative to ascertain how best the academic curriculum can address various requirements and demands of the dynamic industry.
Despite exponential changes in almost every field, higher education curriculum is often hard to revise. Some suggest that curriculum should be revised regularly and developed in accordance with what industry needs. Academia can also look at existing pedagogies and see if the same can be improved and made more practical in approach.
Here the Government and its regulators can play a key role in preparing the curriculum, which is flexible enough to embrace all the changes.
As shared by Dr Neetu Bhagat, Deputy Director, All India Council for Technical Education (AICTE), during the 9th Higher Education and Human Resource Conclave Hyderabad, the Government has taken several initiatives in this regard.
"In order to improve standards of Higher Education in India, AICTE has taken various initiatives. One of them is revision of curriculum on regular basis. AICTE has instructed all the higher education institutes across the country to revise their curriculum in every three years. It is important as the technology and industry requirements are changing at a rapid rate."
Emphasis on Skill-based Education: A recent NASSCOM report suggests that by 2020, two out of three millennials would like to take up a managerial job within three years of their joining. The report further says that the core skill-set required by the industry will change fast and newer skills like creative thinking, higher-level problem solving, interpersonal skills, innovation, decision-making will be in great demand.
Describing about the essential skills required among the students in future, Pratyusha sharma, Senior Director – HR, Cognizant India, says, "At this point of time the required skills among candidates are innovate, incubate and capability of taking quick decisions. Another important skill which we need among candidates is good communication skill."
Therefore, besides imparting the core or technical knowledge, academia should also try to focus on the softer and behavioural aspects such as interpersonal skills, leadership capability, attitude, communication skills (with increased emphasis on learning the English language) etc. to ensure the success of individuals once they join the industry.
Workplace Exposure through Internships, Live Projects, and Corporate Interactions: A well-timed and well-deliberated exposure to the industry provides a much-needed experience to students. It can take the form of internships or part-time projects that students can work on, providing practical insights about how the industry operates and expose students to current workplace realities.
While there is no guarantee that these internships will fetch permanent jobs, it will equip students to adjust to the needs of the business once they actually join the industry. Such opportunities boost students' confidence as they learn a lot by being present in the workplace. It would be admirable to see Government coming forward and working exclusively with the academicians and employers to create and develop a shared model for jobs and curriculum to address the industry requirements.
The successful model will ensure many benefits for everyone – the graduating students will find their transition into industry roles smoother, employers will be able to hire people who are skilled and job-ready and academic institutes will take great pride in seeing their students getting placed with good firms.