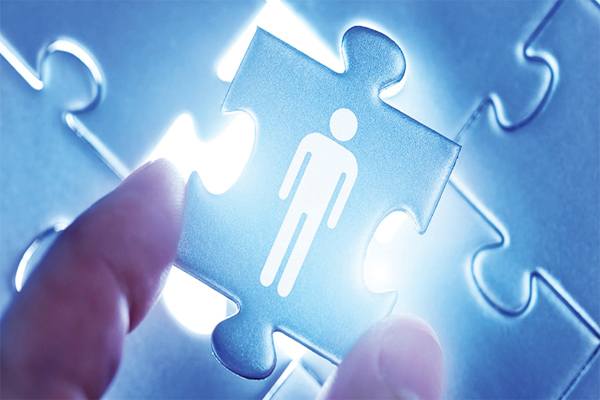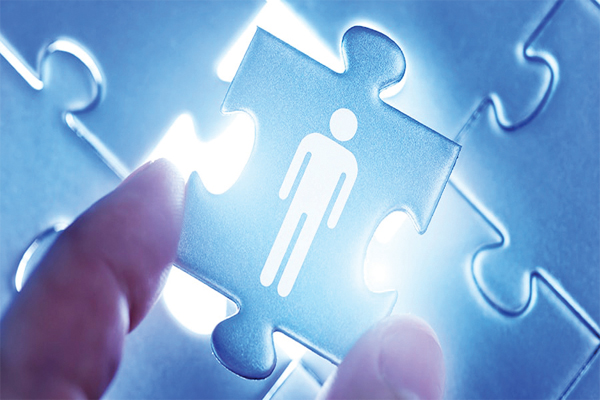 Primarily tasked with arranging industry-ready individuals, the Human Resource department is usually perceived as the one focused on talent management while also keeping employees aligned with organisation's policies and goals. However, HR is steadily acquiring a new narrative, finds out Sandeep Datta of Elets News Network (ENN).
In view of the transforming scenario of employment, innovation and entrepreneurship, it makes an interesting study to look at the evolving significance of HR department in terms of its new role, responsibility, expectations, and challenges in an innovations- driven industry.

The General View
Over the decades, a big section of the industry has been susceptible about effectiveness and influence of the HR functions in organisations.
There are people who view HR as such an administrative unit which adds little strategic value. There are others who feel that, due to their inadequate business understanding, the HR executives are usually found clashing with others in the organisation.
Also Read: Managing Human Resource through Technology
There are others who think HR executives are just good at identifying what not to do. They are usually found helpless in telling what exactly should be exercised to ensure a more profitable scenario in the company in terms of productivity.
There are others who think HR executives are just good at identifying what not to do. They are usually found helpless in telling what exactly should be exercised to ensure a more profitable scenario in the company in terms of productivity.
However, it is also said HR can be a key function, but only if the company's structure positions it to take on business strategy issues.
HR'S Increasingly Significant Role
To a great extent, in the last few years, the government and the corporate which collectively forms the India Inc. have focused on human resource mobilisation and talent management, given the shift in gaining profitability for business through new and innovative HR interventions.
Innovative Employee Management Approach
Considering the rapidly evolving work scenario, having an innovative employee management approach is perhaps the need of the hour. One can also look at it in terms of the human resources reset.
Various factors in the business environment have created new opportunities for HR to be a truly significant contributor to the performance of organisations.
For the purpose of remaining competitive, many organisations today increasingly depend on their ability to be agile, and be creative in the way they organise employees. These are areas where HR is expected to be a source of expertise.
Also, there is a big need for talented HR professionals having a good understanding of business strategy. They should also be able to use data about talent management to impact organisational effectiveness. But for this to happen, there must be a reset in the way the HR function is managed and structured.
Changing Scenario
Given such a scenario, HR solution companies have undergone a considerable evolution with an improved focus on technological interventions for recruitment, staffing, and other HR-shared services.
Besides, with the maturing of several leading Indian HR solution companies in niche sections like recruitment, HR technology and services like payroll, training and development, there has been considerable foothold of specialised international companies in India. This entry has resulted in some prominent mergers and acquisitions with top HR companies in the country ̧ according to a media report.
HR — Adorning A New Avatar
HR is also increasingly initiating strategic initiatives, such as wellness programmes and workforce analytics. With this focus, organisations have achieved lower turnaround, higher employee engagement, and more productivity, thereby benefiting from better business outcomes.
The advent of social media has considerably helped in the workforce revolution. With the country struggling to attract and retain top talent, social recruiting and referral hiring are definitely huge opportunities.
A Novel Approach for Better HR Functioning
In the present times, in a typical corporation, HR spends a great deal of time on administrative activities, assisting managers throughout the organisation with their personnel management activities.
While the growing use of information technology has helped slightly in reducing the time it takes for HR administration, it has not had a significant impact on HR's role with respect to business strategy; an organisational structure change is needed for HR to play a more strategic role.
Some suggest that the HR should be classified into different groups: one that handles administrative and support services, while a second handles strategic talent management, organisation design and sustainable organisation effectiveness.
Bringing Transition — Traditional HR to Forward Looking
A section of the industry people believe that to enable change, the business needs to have HR to become a more strategic partner and work together to enable that transition. But remember! It takes time. It's not achieved overnight.
Actually, this is much to do with understanding the end result of where the business wants HR to be.
There is need to understand impacts, concerns, challenges the key stakeholders have within their businesses, which may all differ from each other, and work with them to build the HR plan whilst taking into consideration their needs and constraints.
Data-driven HR
Data is there to be utilised and to tell a company's story. The use of data in the HR function has increased over the years and as a result, the HR function now utilises this information to advise Board members and to provide business leaders with tangible management information.
For instance, a company may use data from exit interviews to develop a better understanding of why employees leave that particular organisation. This data can prove to be extremely useful to the company as it can be utilised to correct issues that influence attrition rates. As a result, companies can make significant savings on recruitment costs and as a result invest in employee learning and development.
What Fascinates the Finest Resource?
To draw really talented individuals, the HR is expected to recruit and develop individuals with the similar level of business competence as those in other functions, for instance, marketing, IT, editorial, and finance. For this, salaries are required to be comparable to those in finance and marketing (not the lower ones being offered).
Industry Speaks
Sharad Chandra, Head -Talent Acquisition, Aizant Drug Research Solutions Pvt Ltd: "The problems we witness during a recruitment drive include: ineffective communication skills among students ends with the problem that they can't brand themselves. So, it is important to focus on industry-relevant skills along with inculcating communication skills among our students. Better industry connect can also help students in this."
Tupsakri Rajeev Chary, Chief People Officer, People Combine: By 2022, around 46 percent jobs will change partially and 40 percent of the employment contract will be in a completely new format. This is a big time for all the HR professionals as it will help all of us to evolve in better way. To overcome all these challenges, we have to think about the most innovative ways. To be innovative, we have to go back to routes."
Sanketh Ramakrishna Murthy, Head – HR, AutoRabit: "To make our students industry-ready, we need to inculcate some skills among them. These skills include good confidence level, keen to always learn, good logical reasoning, better aptitude and ready to adapt to a situation. Our institutes can help the candidates in nurturing these skills among students."
IT'S About Human Beings Not Machines!
As the use of technology rapidly increases, businesses will move to jump on trends and catch the next technology wave.
There is a need to remember, unmindful of all the additional benefits of technology such as automated systems, we are dealing with people. At times, a pragmatic personal approach goes a lot further.
At places, the current trends HR innovation shows that there is an increasing importance on HR data analytics. However, every individual has their individual specific needs. Hence, the 'one size fits all' methodology with technology may never replace the value of face-to-face interaction.