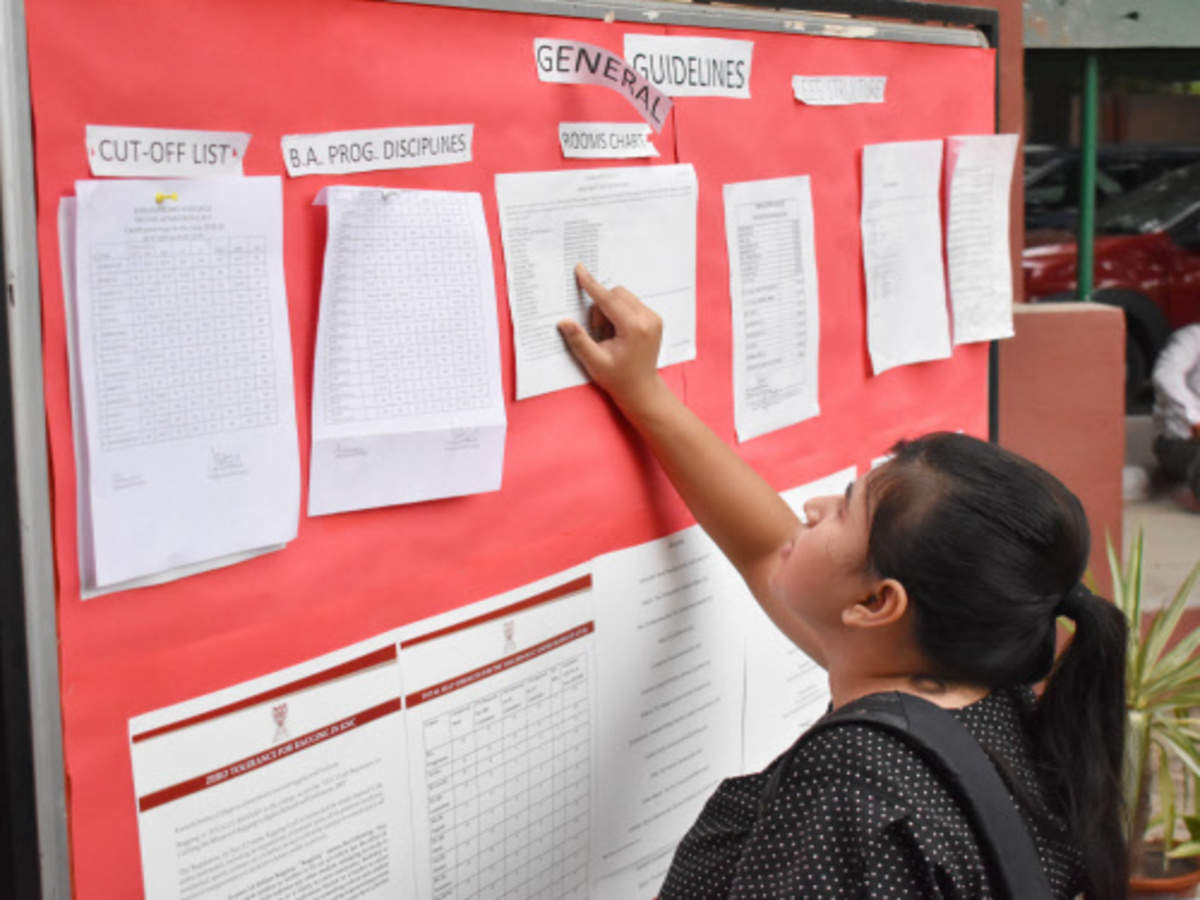 The Delhi University (DU) released its fifth cut-off on July 20, 2019 (Friday) with just nominal seats available for admission. These seats are mostly for students from reserved category.
The varsity has come out with the list just a day before the first official working day of the new academic session.
So far, the University has witnessed the 67,000 enrollments for its 62,000 undergraduate seats for the session 2019-20.
Presently, most colleges are left with the seats that fall under the reserved categories; however, there are few popular courses in which student from unreserved category can still apply.
At Delhi College of Arts and Commerce (DCAC), the college has seats for students belonging to unreserved categories in the courses like: BA (Hons) in Economics, English, Journalism, Political Science, BCom and BCom (Hons).
Two of the most sought after courses this year – BA (Hons) in Economics and English, are still available for admission at Kirori Mal, Atma Ram Sanatan Dharma College and Kamala Nehru College.
Notably, opening up of seats is due to the students moving from one course to another that led to a lot of cancellations, as pointed out by Principals of several colleges.
If we talk about science courses, colleges like Daulat Ram College have seats in popular courses such as BSc (Hons) in Mathematics and Chemistry. On the other hand, BSc (Hons) in Physics is still open for enrollments at colleges such as Ramjas College (95%), Deen Dayal Upadhaya College (94.66%), Dyal Singh College(92.66%), Rajdhani College (92%) and Maitreyi College (91.66%).