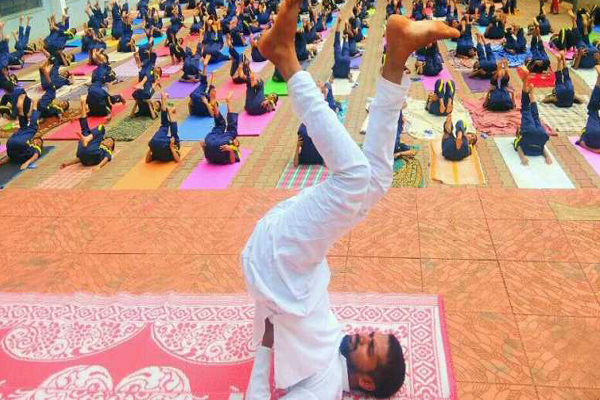 In a recent development, premier management and technical institutes in the state of Uttar Pradesh will now implement Yoga as a part of the curriculum.
All IITs, IIMs in UP will be incorporating yoga, spirituality and human values to help future managers evolve as healthy individuals and professionals who are able to maintain level-headedness in difficult situations.
Speaking with IANS, a senior faculty of IIT Kanpur said, "Though most of the IITs and IIMs have incorporated Yoga already in their curriculum, the aim is to cover all the other institutes as well."
"The students and faculty members in these premium institutes face extreme stress conditions. The students are anxiety-ridden and this, often, makes them take steps like suicide. Yoga will help all of us to cope with the pressures and also focus on our work," said the faculty member who wished to stay anonymous.
As per the sources, Dr H.R Nagendra, who is also Prime Minister Narendra Modi's Yoga guru, is being roped in to curate packages for these leading institutes.
Dr Nagendra is a Yoga therapist, writer, mechanical engineer by profession. He is also the founder VC of Swami Vivekananda Yoga Anusandhana Samsthana, a deemed university situated in Bengaluru.
Indian Institute of Technology, Chennai and Delhi have already incorporated yoga into their curriculum with results highly noteworthy.
On the similar lines, IIM Ahmedabad, in the past year, has been known for its effort to impart lessons from Bhagavad Gita to assist students in coping with the corporate world.