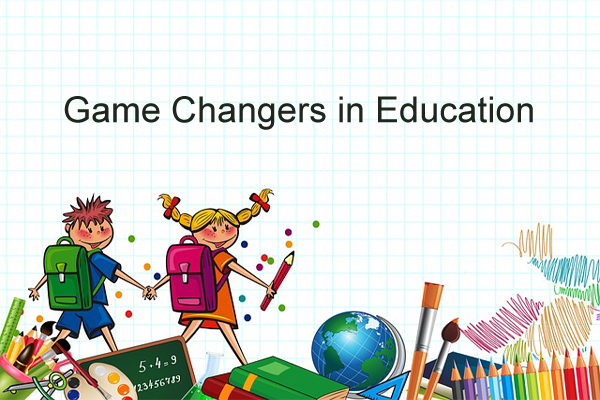 Indian education system has witnessed numerous transformations over the past few years. The country has embraced innovative teaching-learning practices, adapted to advanced technologies and the concept of international collaborations, with open arms. All this has resulted in India emerging as the biggest pool of talent and competitive global citizens, across the world.
The New Education Policy, which is likely to be introduced soon, will be a step forward towards making India a global education hub. All this would not have been possible without the efforts of country's educationists and educators, who with their policies and path breaking initiatives have reshaped the way education is being perceived and imparted in the country.
In line with this, our cover story "Game Changers in Education" is a sincere effort to put the spotlight on all the dynamic game changers in the field of education – be it education ministers, bureaucrats, vice chancellors, school principals and education philanthropists. The story talks about their journey of accomplishments and contributions in renovating the education ecosystem.
On the other hand, our special story – "Impact of Technology in Educating Gen Z: Global Perspective" is a take on the role of technology as an enabler in educating the next generation. It features the views of top school and higher education leaders on adopting the latest technology for holistic development of Gen Z.

Apart from this, our special feature carries the rich legacy of World Education Summit – the biggest summit on innovation in education. In the past 13 editions, the summit has witnessed the participation of 6,000+ Schools, 3000+ Higher Education Institutes, 400+ Government Speakers, 1500+ Edu- Corporate & Start-ups and 15,000+ overall footfalls.
Interestingly, the 14th edition, scheduled to take place on 9-10 Aug, 2019, will be a confluence of some of the leading thinkers in the education fraternity from around the globe. The summit will present a golden opportunity to all the stakeholders to understand the education ecosystem's challenges and their solutions through a different lens.
The magazine also carries the interviews of Bhanwar Singh Bhati, Minister for Higher Education, Government of Rajasthan; Vaibhav Galriya, Secretary, Higher & Technical Education, Government of Rajasthan; Pradeep Kumar Borad, Commissioner, College Education and Special Secretary, Higher Education, Government of Rajasthan; Prof. Anil D. Sahasrabudhe, Chairman, AICTE; Biswajit Saha, Director (Training & Skill Education), CBSE and Major Harsh Kumar, Secretary, NCERT. Valuable inputs shared by other eminent government dignitaries in form of interviews and a wide variety of articles likely to help our esteemed readers gain significant insights into the Indian education system.

br>