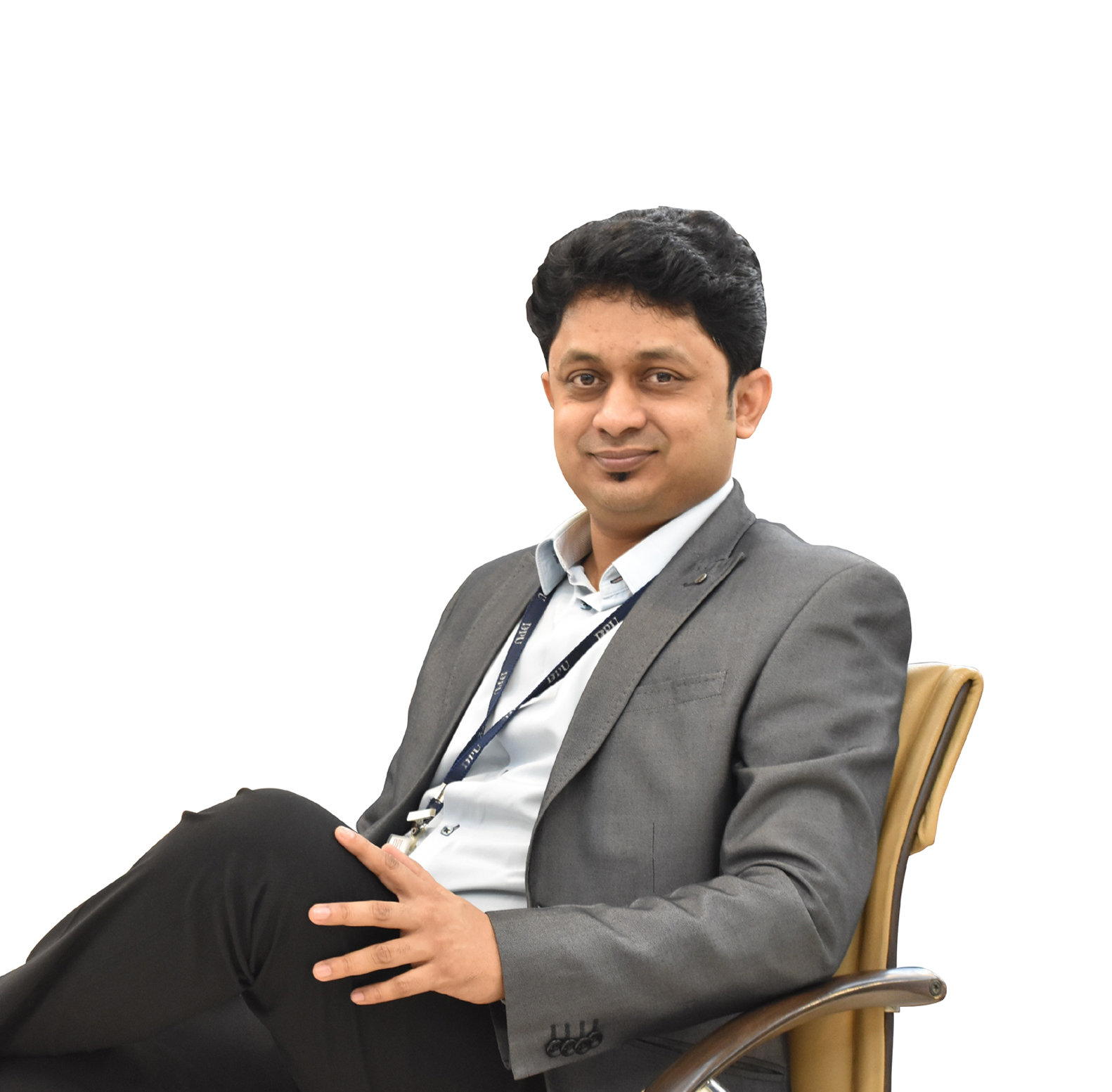 According to a report by the GMAC 2019 Corporate Recruiters Survey, the number of companies hiring MBA graduates has increased from 67 % in 2018 to 76 % this year. Along with an increase in demand, several MNCs have decided to raise the starting salary for management graduates. Owing to the increasing market demand and a well-paid job profile, millions of students apply to top MBA institutes every year.
To lead a promising career after an MBA, selection of the right college and specialisation subject plays a vital role. Depending on both of these parameters, the job profiles, companies and salary packages can vary.

If you are an MBA aspirant, understanding the popular and well-paying job profiles will help you make an informed decision.
Amol Gawande, Assistant Director, Dr. D. Y. Patil B-School, presents a list of top jobs of 2019 that require an MBA degree. Let's get started.

1. Financial Manager
From creating activity reports and financial forecasts to coming up with strategies to improve profitability and analysing the market for new business opportunities, a Financial Manager is responsible for almost every monetary activity. As mentioned on PayScale.com, the average salary for this job profile is Rs. 10 LPA. Depending on your skills, company and work experience, this number is bound to increase. Axis Bank, Yes Bank, ICICI Bank and other financial institutions are the top recruiters of this career profile.
2. Chief Technology Officer
As a CTO, you will be responsible for overseeing all technical aspects of the company and working with the management team to boost profits through the use of technological resources. Plus, you will have to outline the company's technological vision, create strategies, and ensure that all your resources are aligned with the company's goals. The average salary in India for this profile is Rs 2,742,108, as stated by PayScale.com. With an MBA in IT, you can explore other prospects such as IT Consultant, System Manager, Data Processing Manager, IT Manager, IT Director and more.
3. Marketing Manager
Every company needs a Marketing Manager who can create strategic plans to increase brand awareness, attract new clients and retain existing ones. To do this, you will be responsible for leading a team while developing pricing strategies, balancing firm objectives and ensuring customer satisfaction. Plus, you need to know how to evaluate market trends, estimate demand, and identify business opportunities. You can expect an average salary of Rs. 9 LPA, according to Glassdoor.com. With an MBA in Marketing, you can work in varied domains such as brand management, retail marketing, digital marketing, rural marketing and others.
4. International Business Consultant
An International Business Consultant is expected to work on analysing foreign markets and identifying new business ventures. After completing an MBA in International Business and choosing this job profile, you will be accountable for studying global market trends, developing trade policies, obtaining payments for import/export operations and more. Here, your starting salary can range between Rs. 8- 12 LPA. A few other profiles to consider with this degree are International Trade Specialist, Policy Analyst, etc.
5. Business Analytics Specialist
With an MBA in Business Analytics, you can get closer to pursuing the career of the 21st century. As a Business Analyst, you will conduct market analysis, evaluate product lines and the work towards the overall profitability of your company. A Business Analytics Specialist earns an average salary of Rs 700,000 per year. With an MBA in this field, you can work for industries such as IT, Finance and Mortgage, Healthcare and Insurance, E-commerce and many more.
6. Logistics & Supply Chain Manager
A Logistics and Supply Chain Manager has to work with external partners to procure raw materials needed to manufacture the product, create the inventory, identify new markets to sell, and negotiate contracts with vendors. The average Logistics and Supply Chain Manager Salary in India is Rs 874,751 per annum, as mentioned on PayScale.com. With an MBA in Logistics and Supply Chain Management, you can work with companies who deal with inventory control, warehousing & distribution, freight & transportation, and process management.
7. HR Manager
As a Human Resource Manager, you will work on planning, directing and coordinating administrative activities in an organisation. This includes creating employee-friendly policies, recruiting, managing employee grievances, developing strategies to improve retention rate, and serving as a link between the management team and other employees. After completing an MBA in HR, you can expect a salary package between Rs. 7 and 9 lakhs per annum. With this qualification and relevant skills, you can also work as a Recruiter, Training and Development Coordinator, Payroll Specialist, HR Generalist and more.
8. Strategic Manager
While pursuing an MBA in Strategic Management, you will learn how to set objectives, analyse the competitive market, evaluate current processes, and create strategies to ensure optimum output. When it comes to this specialisation, you won't be stuck to any specific department but will play a vital role in each of it. This includes finance, accounting, HR management, marketing, and IT. The average salary of a Strategy Manager in India is Rs 1,295,158, as mentioned on PayScale.com. To excel in this position, you need to know how to multitask, forecast, make data-driven decisions, communicate effectively and have commercial acumen.
This is our list of top job profiles you can pursue after completing an MBA programme. Remember, these are just a handful. As the industry evolves, so will the course curriculum. This will eventually open doors to newer and better career opportunities. All you need to do is apply to an MBA institute, which will take you closer to your professional goals.