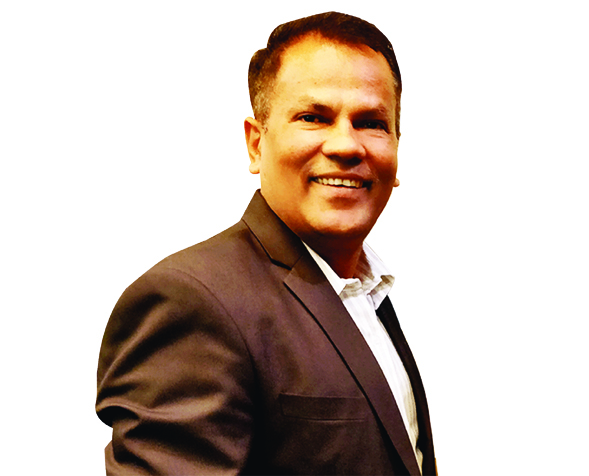 We have developed an affordable model of preschool franchise in India, requiring low investment for the establishment and functioning without compromising on high-quality learning for kids, says Pankaj Kumar Singh, Founder and MD, Cambridge Montessori Preschool, in an interview with Elets News Network (ENN).
In the last two years, Cambridge Montessori has expanded to a chain of 200 plus preschools, what is the driving force behind it?
We are planning to increase the numbers in the coming years and that calls for us to push every day. Cambridge Montessori Preschool and Daycare has developed an affordable model of the preschool franchise in India on an international level, requiring low investment for the establishment and functioning of the preschool franchise in India without compromising on the high-quality learning for kids.
You have integrated Robotics, Mind Lab and Montessori Lab in your preschools. How the kids have responded to technology-based learning?
Mind Lab instigates young mind to think beyond and expand the horizon of learning. It works on their grey matter and challenges their own limits in a scientific manner. Our mission is to prepare the next generation for complex challenges by strengthening a broad range of cognitive, emotional and social skills by teaching how to think reflectively and by encouraging the kids how to learn.
What special arrangements are made to make parents (working couples) feel comfortable in sending their little ones?
Here, kids have the comfort and freedom to choose their own activities. The environment is nurturing and helps children to become enthusiastic learners and develop self-discipline. The best part that gives parents a sigh of relief is the scope for kids to do self-construction. Here, they become expressive and also develop a self- esteem.
Also Read: Cambridge Montessori: Fostering love for learning among children
What measures have been undertaken to ensure that adequate safety, security and hygiene standards are maintained?
We have an exhaustive list of safety and security compliance measures that include CCTV surveillance, Live Streaming, RFID instruments, verification of staff, restricted entry into the school, teachers training on incident management, availability of fire extinguishers and first aid kits.
Tell us in detail about the Cambridge Montessori Teacher Training Institute?
Cambridge Montessori Teacher Training Institute is one of the unique places where Dr Maria Montessori's concept of early childhood training is given with utmost sincerity. The curriculum and the entire program has been curated and shaped in a way that it leads to the overall development of kids. The duration of course here is 6 months that include 4 months of classroom training and 2 months of on-the-job-training. Those with no work experience can also join the course, all one needs is a passing certificate of 10+2 from any recognized board.