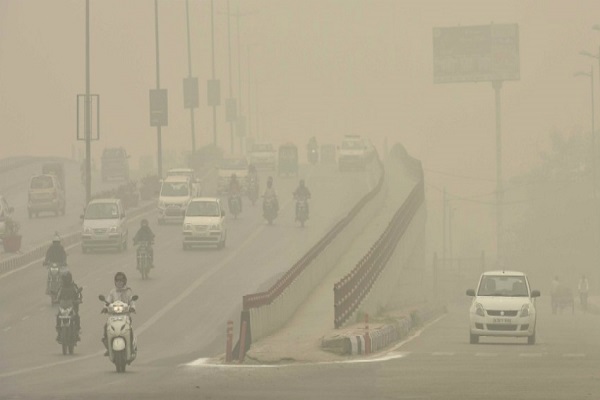 Amidst the pollution level in the city reaching close to 'emergency', the Supreme Court (SC)- mandated anti-pollution authority Environment Pollution (Prevention and Control) Authority (EPCA) has directed all the schools in the Delhi-NCR region to remain closed till November 15.
In its order, the EPCA advised people to stay at home and avoid outside exposure. It has also directed the industries using coal, hot-mix plants, and stone crushers to remain closed till November 15.

"Hot mix plants, stone crushers to be closed till the morning of November 15 in all NCR districts. All coal and other fuel-based industries, which have not shifted to natural gas or agro-residue (with exception to power-plants) to remain closed in Faridabad, Gurugram, Noida, Greater Noida, Sonepat, Panipat and Bahadurgarh, and Bhiwadi till November 15. In Delhi industries, which have not yet shifted to PNG to remain closed till November 15," the EPCA said in a statement.
Delhi Education Minister Manish Sisodia tweeted: "In view of the deteriorating pollution levels in north India, the Delhi government has decided to shut all schools for the next two days (Thursday and Friday)."
Also Read: Delhi Nursery Admission 2020: Check details here
The order was released after the overall air quality index (AQI) on Wednesday reached the 'severe' category again in Delhi and NCR region.