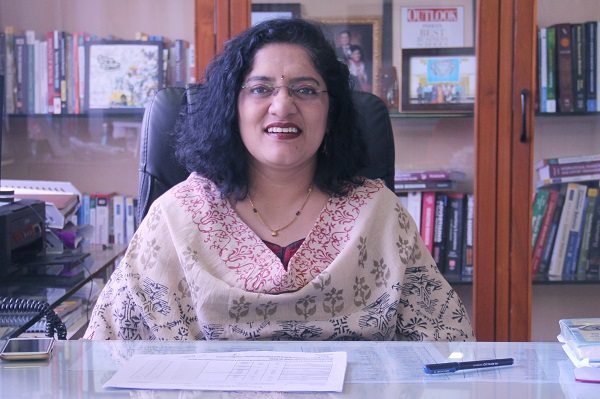 The Indian education system has grown by leaps and bounds in the past decade. The government of India has been actively pushing for reforms through a number of policy initiatives and schemes to create equal educational opportunities for its young citizens and bring its education at par with international standards.
Indian universities and colleges are also striving hard to raise the level of the country's higher education system which is the third-largest in the world after the United States and China. It aims to provide higher education 40 million students and achieve Gross Enrollment Ratio (GER) to 30% by 2020. One of the poignant steps in this direction is collaboration with foreign academic institutes. Ever since University Grants Commission (UGC) and All India Council for Technical Education (AICTE) issued guidelines in 2016 to increase synergies between Indian and foreign universities, there have been significant developments on this front. Many foreign institutes from countries like England, Canada, Netherlands, Australia and United States among many others have direct collaboration with India or have shown interest.
Let's take a look at how Indian institutes are empowering education in collaboration with foreign universities:
Innovative Curriculum and Value-Added Programs
Foreign collaboration enables Indian institutes to design their curriculum in alignment with international pedagogy and offer a diverse portfolio of subjects and specializations to students. This helps Indian students to receive education and cutting-edge knowledge at par with their global peers. They can get the best of both worlds in terms of academic and cultural diversity.
International Exposure
Many institutes offer exchange programs or other educational opportunities where students can travel to other countries for studies/internships or invite foreign students to their campuses. Interaction with foreign students helps Indian students to broaden their horizon and understand cultures and way of doing business from a global perspective. It also widens their professional networking and friendship base, which can come very handy in career advancement.
Access to International Faculty
Collaboration brings teaching and other academic staff from foreign universities on board for Indian institutes. Faculty from both Indian and foreign universities exchange know-how and ideologies of pedagogy styles and join hands for academic research. Students get the opportunity to learn from the brightest minds of the world.
International Education at Low Cost
Hundreds of Indian students travel abroad for higher education and foreign studies which cost a bomb in terms of fee, travel, accommodation and living expenses. But, this privilege mainly rests with students from elite families. Students from middle-class families have to either take costly loans or let go of their aspirations. Collaboration enables such students to gain access to international education at low cost without travelling anywhere. Many Indian institutes hold live-streaming or recorded lectures with international faculty for students.
One of the other ways Indian institutes are leveraging foreign collaboration is through e-learning or distance education programs. Indian students can enrol in online foreign courses through their institute's website or mobile app by paying a marginal fee.
Brain Drain Prevention
Brain drain is another reason why India lacks skilled professionals because Indian students who go abroad for higher studies tend to find employment there. When Indian institutes tie-up with foreign universities, they can make world-class education available locally. This considerably reduces the likelihood of human capital migrating to other countries for job prospects.
Lucrative Job Opportunities
Collaboration with foreign universities also translates in rewarding career opportunities for students. Multinational companies looking for Indian students often prefer institutes which have a tie-up with foreign universities. Students can get hired by these companies during campus placement itself or by applying on their own in the job market.
Quality Infrastructure and Access to Resources
Foreign universities bring capital investment along with them. Indian institutes utilize this capital to improve their infrastructural capabilities, offer better amenities, pay better salaries to their staff and offer scholarships to students.
Enhancement of Brand Visibility
Joint collaboration enables both Indian and foreign institutes to enhance their brand visibility and ranking on the global education map. It shows that they are making conscious efforts to improve the quality of their education.
Foreign collaborations also work to the advantage of industry and the country's economy. It boosts inflow of foreign direct investments in India while helping to raise the education quality standards. In all, foreign collaborations are a win-win situation for all stakeholders in the education system.
This article is authored by By Dr. Pratima Sheorey, Director, Symbiosis Centre for Management and Human Resource Development (SCMHRD), Pune