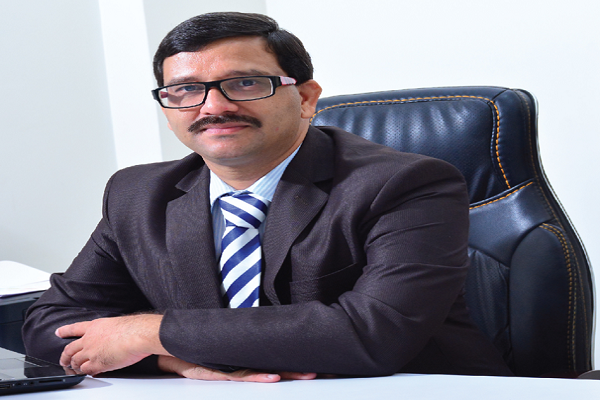 The ultimate aim of education is to create good citizens with a global outlook. For this to happen, we have to put the 'learner' at the Centre of our educational policies, programs and practices. Our educational institutions should become 'living centres' which cater to the intellectual, physical and emotional needs of the learners. Through education, we should also be able to inculcate the necessity and importance of balanced ecology, interdependence of communities, and local and global cultural values and ethos. We need to fine-tune and transform the current practices to achieve these broad goals.
Educational transformation doesn't mean discarding of all that we created till today. It implies, making necessary changes in the existing policies, practices and programs for developing a better sustainable educational system which can be affordable, accessible and relevant to the context in which the learners have to thrive today and tomorrow.
Schools and colleges have to integrate their curricula with the social and economic life of the community around and build a partnership with them to fundamentally transform the existing model to enhance learning, engagement, well-being, and a deeper sense of integration to the larger community ecosystems. Policymakers should look into giving autonomy to institutions to set curricula which can address the local and global requirements. We need to train educational leaders with the administrative and governance skills to facilitate dialogue that is future and action-oriented, infused with the energy of youth and the well-being of communities are central to implement lasting transformative educational change. Skilled leaders can transform the educational scenario in the country if they get required support from policymakers and edupreneurs. Many of our metro cities have huge potential to emerge as global educational hubs with its critical mass of local and foreign players – including students, education institutions, companies, knowledge industries, and science and technology centres – who can thoroughly collaborate and in some cases co-locate, engage in education, training, knowledge production, and innovation initiatives.
Another major area we have to focus in the coming days is the integration of the emerging hyper-tech tools for making education accessible, affordable and engaging for all. Large scale incursion of AI into the classrooms of schools and colleges can drastically change the teaching-learning process in the coming days. This AI disruption accompanied by 5G would provide learners quick access to the latest information and help them better understand the concepts to apply in real-life situations. Facilitators can pool and analyse huge volumes of data on various aspects of learners' activities and find the learning gaps to help up-skill their talents and make them market-ready as an entrepreneur or as a skilled professional.
While we speak volumes on community partnership, tech integration and other things, we should not forget to educate the heart. Curricula that we follow should give priority to human aspects such as emotional well-being. There should be enough opportunities created in schools and colleges for undertaking physical activities, games and sports, cultural and literary events and community service programs. These will provide enough platforms for acquiring problem-solving, stress management and collaboration skills along with opportunities to celebrate life in the campuses. Integration of Heritage and all-faith religious education is also crucial to make the learners adapt and appreciate people from different backgrounds.
Let us hope the coming decade will be a decade of skilling people to take up the challenges which are unknown to us today. The positive transformation that we envision will help learners enjoy their campus life, make them market-ready, help them become lifelong learners, and ultimately to gallop in life to reach the stars and beyond! "To strive, to seek and not to yield."
The views expressed above are the personal opinion of Radhakrishnan C, Principal, Hillside School, Hyderabad.