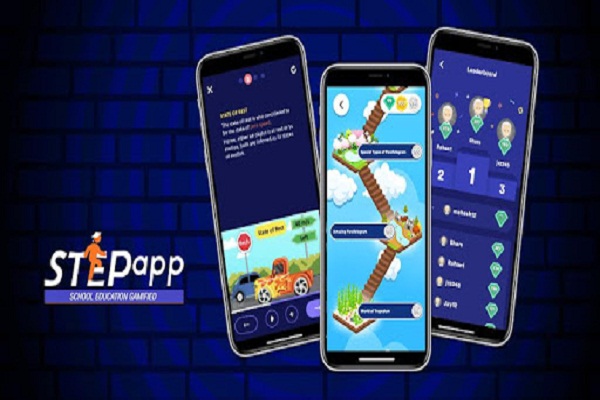 With all the educational institutions are closed to curb the spread of COVID-19, a paradigm shift has been witnessed in the sector. All the educational institutions have opted e-learning ways. The ed-tech firms are rising at a great pace in India. Following the growing demands, tech-education player continues to introduce develop their business horizon.
During the lockdown period, STEPapp has turned out to be a popular solution for students to learn Math & Science concepts in a gamified format mapped as per the CBSE, ICSE and SSC boards.

STEPapp which is a gamified learning app, has seen a huge surge in numbers as more than 3 lakh users have downloaded the app from March 15th. In last four months, the app has a total of 2 million downloads on Play Store and App Store.
STEPapp has also decided to re-launch the app by introducing new subjects. With an effective approach of Artificial Intelligence, the app will be adding Social Science and language subjects as per the education board guidelines. The newly introduced subjects will be soon available for CBSC board students.

Praveen Tyagi, Managing Director, Pace- IIT & Medical, CEO and Founder, EduIsFun Technologies (STEPapp) said, "As a part of the education sector for the last 22 years, our aim is to ensure that students receive the best quality of education. After seeing the amazing response on our app in the past few months, it is our responsibility to introduce all the subjects and made it available to students and teachers in the neediest time. Hence, even when the situation is not in our favour, our team continued to work, improvise and innovate the app with the use of the best technology."
STEPapp is a gamified, personalized, interactive and adaptive learning app which makes learning Math & Science fun and interesting for school students from grades 1st to 12th.