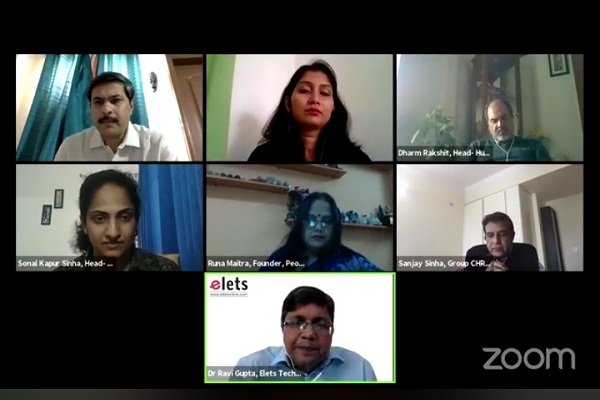 Amidst lay-offs, a possible economic contraction and shrinking job opportunities, a sense of fear and uncertainty is palpable among the Class of 2020, who will enter a world changed by the Covid-19 crisis to look for their first jobs.
According to the All India Survey on Higher Education 2018-19, over 23 million students are enrolled in undergraduate-level programmes across universities and colleges. A section of these students, pursuing their last year of the programme, will graduate in August as per University Grants Commission guidelines for central universities, while states are still determining their own exam schedules.
The students now fear that the job market will dry up as companies pause hiring to recoup the losses that piled up as the economy ground to a halt in an attempt to check the disease spread.
Students awaiting placements have been hit by the Covid-19 threat. But now, as the coronavirus has led to a shutdown of educational institutions as well as businesses, the placement process has been halted or left incomplete at different stages for different institutions.
On the general trend of hiring, the experts say that contrary to fears about a slowdown since October, IT and consulting firms have shown good hiring with about 5-10 per cent hike in pay packages compared to last year.
Elets Technomedia and digitalLEARNING Magazine organized webinar on "On boarding young professionals by HR in the Changing times" which was attended by several leaders from the industry.
Speaking over the issue, Dharm Rakshit, Head- Human Resources, Hero Moto Corp Ltd said "Everything has changed from last one month. There is uncertainly and no need to be certain. We need to prepare people centric policies. This is the new normal for all. We have asked our employees to take some online courses in this period, which can help them."
He also said "We are trying to make our organization a learning place. We have asked employees to do 30 pc learning. The challenge was how to put notice for employees. The pace of things will change in coming days.
Sahar Khan, Head-Human Resources(North Zone), Aditya Birla & Fashion Retail Ltd said "Now the work from home has come our way. Many people will now opt for Work from Home. The travel cost has come down. We are all learning how to use technology. The lockdown is affecting our time as we have lost the track of the days. It's affecting our personal times. Mental health of employees is another bigger issue. We are taking to our employees. We should start proving one day from work from home for all employees."
Sonal Kapur Sinha, Head- Human Resources, Modern Food said "The young professionals are new. Most of them are connected though digitally. It's for the exposure for them. For experience we are trying them make them comfortable with the new digital way."
She also said "The process of induction has changed in last few days. There will be changes in every sector. We not only care only for our staff but their families also. We have been training our staff to protect themselves in this pandemic. Our staff has helped us in every way. Every piece of machinery is working. It will be not easy for all to cope with the issues after COVID. "
Also read: Covid-19 Impact on Higher Education
Sanjay Sinha, Group CHRO, Fortis Healthcare said "We all are learning every day. We need new ideas to tackle the crisis. We have honored all the offers. The challenge is what after on boarding people. Our development team stepped in to help our employees to understand new tools. We have given many advisory to our staff. "
He also said "We are assured people must not go through rough times. It's a stressful time and govt guidelines are changing. Now campus placements must be a partnership between industry and institutions. "
Ankush Arora, Senior Vice President & Head- Human Resources, Grofers said "No organizations were prepared for such crisis. We are daily evolving in this pandemic. We are using technology to keep our supply chain running. We need to take care of our employees also. HR will play an important role post COVID-19 crisis."
He also said "Our role is to get supply chain running. Grocery delivery should not stop. Taking care of our staff is very important. The informal connect is gone and HR will play an important role. Basic things have to be taken care. This is the new normal. We need to choose who works remotely and who works from the office."
Ravi Gupta, CEO and founder, Elets Technomedia said "The govt officials are very happy from working from home. All the sectors are affected due to the lockdown. The lockdown has given new dimensions to Work From Home. Post lockdown, around 20 pc of staff might opt for work from home. The crisis has shown us a new way to work. "
He also said "people are comparing 2008 to 2020, this will push academia to another level. This is a turning point for institutions who are living in dark ages. Each sector is affected due to this COVID. Digital adoption will be huge and pace of change will be there. "