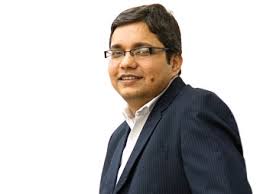 The effect of COVID-19 pandemic has cast its shadows on the academic year of schools and educational institutions of the country. There is a possibility that the current academic year may start later than usual.
School leaders look for ways to minimize the disruption to children's learning and teachers at thousands of schools all across the country are scrambling for ways to teach children who are holed up at home.
Many teachers and their students are likely to learn new things as teachers find creative and effective ways to teach and learn remotely. Due to the disruption, a paradigm shift can be wit- nessed in the education sector. Online education is now the new normal for schools across the country. However, robust connectivity is undoubtedly critical for the success of e-Learning.
Also read: Sparkling revolution in Higher Education

It seems Ed-tech platforms have come forward to save the day at a time when schools and col- leges have had to close, forcing over 300 million Indian students to stay behind their syllabus.
In this month's issue on NextGen Education Leaders, we have tried to highlight how school leaders have tackled the ongoing Corona pandemic through various innovative ways. Educational Institutions are badly affected and uncertain about their future perspectives.
digitalLEARNING Magazine in its latest issue has tried to showcase the success story of schools in this pandemic. Our cover story "Usage of E-learning in the times of Corona" touches upon one of the most talked topics discussed across the globe in this crisis. With many educators calling for Hybrid or Blending learning, technology will play an important role in school education.
Along with this, we have a Special Feature on "Covid Challenge to India Education System", which underlines the challenges for a complex Indian education system in this crisis. Our latest issue also carries many success stories of schools, the way they handled the Corona crisis effectively.
With a host of interviews, articles by school industry leaders, and special features, we hope our latest endeavor would evoke an invaluable feedback of our esteemed readers.

br>