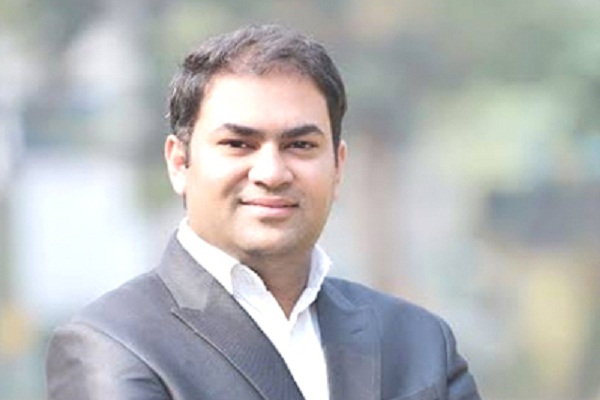 Our strong commitment for our students and the Parents of CLAY Preschools all over the country made this possible says Shobhan Soi, Ceo, Clay Preschools, Ludhiana in a conversation with Elets News Network (ENN).
The year 2020 has begun with lots of hopes and aspirations for all of us. It's the time for the completion of an ongoing Academic session and to start planning a new one. Every school was in the same scenario when one sudden announcement by the revered Prime minister of India has put the whole nation in lockdown.
Being a safe school, we at CLAY Preschools have already started taking the precautionary measures for our little students. No group gatherings, No Picnics or Outdoor Activities etc. measures have been taken by the School, timely ensuring the safety of the littlest citizens of our country.
It's said that Learning is an ongoing process and it can never stop. On March 25th, CLAY was ready with its Home-based Learning Curriculum. We have reached our students through technology i.e. Online Learning within few days after the declaration of the Lockdown. Our strong commitment for our students and the Parents of CLAY Preschools all over the country made this possible.
Also read: ASPAM Scottish School's success story during lockdown
CLAY has its franchised Preschools in various parts of the country. So, we were already working in a structure of providing all kinds of support whether its curriculum, technology or trainings etc. to our franchise partners in a well-knit system. So, our experienced Curriculum and Technical Teams have come together in support of each other to face this new challenge i.e. how to reach our students during lockdown. They have designed a beautiful Home – based Learning structure for the Parents to follow within days.
CLAY works on the vision of providing quality education to the little ones in the early years. So, it was very significant for us to design a Curriculum i.e. easy for Parents to follow at home with the use of limited resources during the lockdown. Preschool activities require lots of teaching and colorful aids and tools for making Learning playful for the preschoolers. Parents are not experienced in conducting this level of stimulating activities with children at home. We have taken into consideration all these aspects while designing the activities for them.
These Home-based Learning Activities are engaging, age appropriate and development-oriented for the little ones. Parents were given in detail how, why and when of everything they are been told to do with the child at home.
We feel proud to say that within 5 days, we have trained our Staff, Teachers and Franchisees as well on how to stand tall and face the new normal together without compromising on our quality and services. We believe that our employees are our asset and we must invest in their trainings and upliftment programs.
We are on goingly receiving the testimonials from our Parents. It gives us pure relief to see our students happily engaged Indoors and also to see the Parents being able to play their part with ease in their Child's Learning programs through our Home -based Online Learning platform.
Every situation in our life come with its own share of ups and downs, pros and cons. No doubt, this Lockdown time is challenging for School owners and people, in general, all over the globe in terms of bearing the expenses and making both ends meet. But during this time of crisis, we have also witnessed the power of technology, the power of education and the power of Teacher community. Parents all over the globe are recognizing the hard work, dedication and efforts of Schools. We have never seen before the partnership i.e. happening between School, Teacher and Parents – the trio most productive in the nurturing of the little minds. This we feel is the biggest success story that has been conceived, written, presented and received beautifully during the Lockdown.
"Exciting news! Elets Education is now on WhatsApp Channels Subscribe today by clicking the link and stay updated with the latest insights!"
Click here!