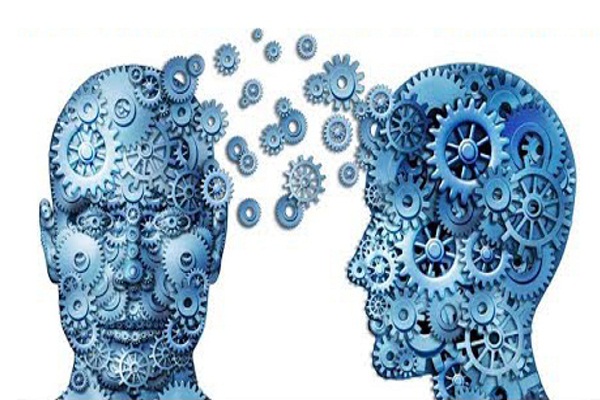 The current crisis poses daunting challenges, which will test our capacity to respond to radically altered circumstances. But it also offers a chance to re-think and re-imagine existing practices, policies, assumptions and arrangements. Detail WAnalysis by Pankaj Samanatray of Elets News Network (ENN).
The future of Engineering Education has rarely seemed more uncertain than it does today. No one can project with any assurance enrollment, retention rates and nor can anyone feel confident that our campuses will physically open in the fall.

Meanwhile, institutional costs continue to mount. The transition to online teaching is itself very expensive, as campuses license new software and provide computing equipment to ensure that all students can learn online in the pandemic
This situation is also worsening by the fact that the state of engineering and technology education in India is far from encouraging. A large percentage of the 1.3 million engineers who graduate annually are unemployable. Engineering seats in a lot of colleges are going empty. And the AICTE recently decided not to grant permission for any new engineering colleges.

On the other hand, one has been increasingly aware even before the Covid crisis that technology is the new language of the world, and is changing our lives daily. We also know that India has to almost triple its higher education capacity in the next 10- 15 years to go from a gross enrolment ratio of 25 per cent to 50 per cent. Engineering education in the last 30 years has fuelled India's success in the IT industry.
Also read: Safety measures for schools post covid-19
Perhaps the biggest challenge of all: the "college experience" — the concerts, seminars, athletic events and socializing that have been engineering education's greatest attraction — is now at risk.
The current crisis not only created new challenges, it brought underlying problem to light. These include the enrollment and revenue also. If there will ever be a time to rethink the nature of a college education, this is it.
The current crisis poses daunting challenges, which will test our capacity to respond to radically altered circumstances. But it also offers a chance to re-think and re-imagine existing practices, policies, assumptions and arrangements.
It offers genuine opportunities for engineering education to emerge stronger, while retaining the attributes that inspire other societies to envy and emulate.
In the face of the current pandemic, colleges and universities need to devise strategies to adapt to an extraordinarily uncertain environment not just to address the immediate crisis, but the longer term.
At this point, we don't know the extent to which COVID-19 will cause some proportion of colleges and universities to close down or merge. The most vulnerable of tuition-dependent institutions, particularly the ones already facing demographically driven declines in demand, will be the hardest hit by the pandemic. For the vast majority of colleges and universities that will survive COVID-19, most will likely see declines in revenue and increases in costs.
Blended Learning will dramatically surge
The remote teaching and learning efforts that all our professors and students are now engaged in do not resemble what we think of as traditional online education. Quality online learning programs are high-input operations, requiring both time to develop and significant investments to run. Many of us are worried that the rapid shift to remote learning will tarnish the reputation of online education. This does not mean, however, that the COVID-19-necessitated move to universal remote teaching will be all bad for student learning. The biggest future benefits of virtual instruction will come after our professors and students return to their physical classrooms.
Online Education Will Be a Strategic Priority at Every Institution
Very few colleges and universities were doing absolutely nothing with online education preCOVID-19. There was wide variation, however, in the degree to which online education was central to an institution's strategic planning.
This will all change after COVID-19. In the future, every president, provost, dean and trustee will understand that online education is not only a potential source for new revenues. Instead, online education will be recognized as core to every school's plan for institutional resilience and academic continuity. This post-pandemic understanding will change how schools plan for, manage and fund online education. Gone will be the days when individual schools within a university will be able to go their own way with online education.
Existing and Potential OPM Partnerships Will Be Rethought
Teaching and learning are core capabilities of every single institution of higher education.
Institutions that invested in their learning design resources, by both hiring instructional designers and by reorganizing campus learning organizations into integrated units, were able to manage relatively efficiently the transition to COVID-19-required remote teaching and learning.
It is important for engineering colleges to understand that solutions require interplay of different disciplines. Engineering disciplines have to collapse to reflect this current reality and new engineering degrees may have to do away with traditional branches of Computer Science, Electrical Engineering, Mechanical Engineering or Civil Engineering the way we know them and be reimagined to reflect more contemporary applications.
Engineering education has to evolve to reflect contemporary problems. Computer science, in some way or other, is becoming fundamental to most disciplines. Engineering disciplines have to adapt to this new reality. It has not only to integrate more with pure sciences but integrate better with humanities and social sciences too.
Engineering institutes are not much equipped in India. Many still follow texts of yesteryears which are outdated. The problem is as much with the engineering institutions as much as this is with the faculty and infrastructure. Teaching is not so lucrative here in India because of poor remuneration. So, apart from IITs and NITs, most other engineering institutions are subpar with average or below average faculty who fail to motivate students for breakthrough innovations and development. For competitiveness in our engineers, the skill development should be done with infrastructure at the behest of great faculties who can inspire and motivate.
Most of the curriculum in engineering institutes or government colleges is not designed for skill development to be precise. They just talk about the fundamental aspects of the subject and theory and do not impart practical hands-on experience to the students. The curriculum should shift in a way that students can use their hands to assemble and disassemble machines, products, etc. So, there is huge scope for skill development in India. Colleges should have some centralized skill development canters of large and world-class level with all modern facilities which should be open for everyone instead of these mushrooming below par engineering institutes who rake in lakhs of money in the name of creating engineers.
The national education policy will definitely help in creating a great ecosystem in the country. Instead of nationalization of the education, we should focus on how the curriculum can be developed, how the curriculum can be updated to global standards, and importantly how do we update the teachers to deliver the goods.