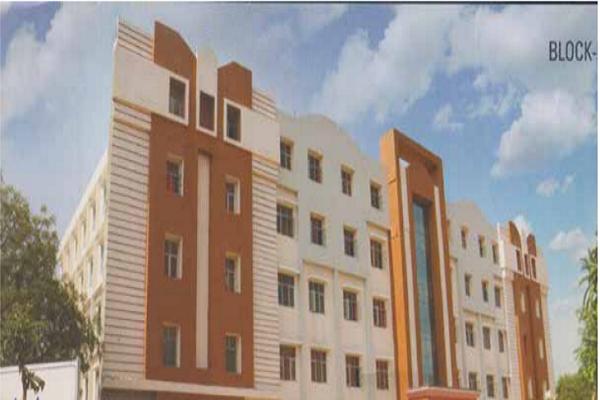 Malla Reddy Engineering College for Women (Autonomous) is a constituent College of Malla Reddy Group of Institutions (MRGI) founded by Sri. Ch. Malla Reddy, an eminent educationist and Hon'ble Minister of Govt. of Telangana State. The Group has 2 Medical Colleges, 2 Dental Colleges, 3 Pharmacy Colleges, 8 Engineering Colleges, 10 MBA & PG Colleges and several schools with more than 50,000 students, making MRGI the largest cluster of Institutions in Telangana, India. The MRGI is conveniently situated 30 km from the International Airport, Hyderabad.
Malla Reddy Engineering College for Women is established in 2008 and has a strong vision of offering world class training to the promising engineers. The college has achieved UGC Autonomous Status, Accredited by NBA, Accredited by NAAC with 'A' grade, Ranked by NIRF Indian Ranking-2020 & NIRF Indian Ranking-2018, accepted by MHRD, Govt. of India, Permanently Affiliated to JNTUH, Approved by AICTE, New Delhi, ISO 9001:2015 certified, 2(f) & 12(B) Recognised by UGC Act of 1956, AAA+ Rated by Careers 360 Magazine, AAAA+ Rated in "Top Engineering Colleges Survey-2019" by Digital Learning Magazine , Top 100 Institutions of India Ranking by ARIIA, MHRD, Govt. of India, National Ranking-Top 100 Rankband by Outlook News Magazine, National Ranking-Top 100 Rankband by TIMES News Magazine, National Ranking in Top 150 by India Today, 6th Rank in Oustanding Engineering Colleges Category by CSR, Platinum Rated by AICTE-CII Survey, Received "Best College of the Year2019 Award" by Education Matters, "College of the Year-2017 Award" from Silicon India Education, " Best Engineering College in Telangana & A.P. Award" from International Education Awards, Time Cyber Media Pvt. Ltd., "Education Leadership Award" from Dewang Mehta National Education Awards & "Engineering Educators Award" from University of Bradford, U.K.

Also read: No charges for applying to colleges in West Bengal
The College offers B.Tech Programmes in ECE, CSE, CSEAI&ML, CSE-Data Science, CSE-Cyber Security, CSE-IOT, IT & EEE, M.Tech Programmes in Embedded Systems & Computer Science Engineering and MBA. MRECW emphasizes on Application Oriented Teaching & Problem Based Solving. Since the establishment of the College, it is known for academic excellence.