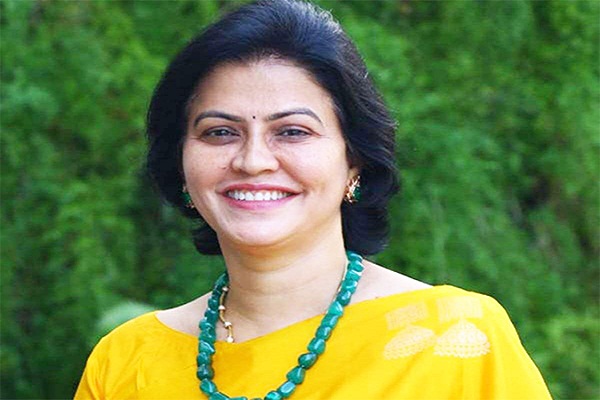 Setting a standard and building a rigour into the testing system has been very quietly initiated in this proposal, and it is a significant change brought forward in the NEP, says Dr Manimekalai Mohan, Founder, Managing Trustee & Correspondent, SSVM Institutions in a conversation with Elets News Network (ENN).
One of the most significant changes indorsed by the NEP 2020 is in the School Education system. The fundamental principle of the NEP and that pleases me intensely is the element of choice at every level which is appreciable. As an educator, I think 'the choice' is the dignity and self-respect of every learner and helps to achieve the student's potential. This proposal also has discreetly allowed all educators to find a way forward and to set an example of this signature model. The major strength of NEP is the reformation in the assessment. A genuinely transformational – PARAKH (Performance, Assessment, Review, and Analysis of Knowledge for Holistic Development) to be set up as the standard body. Assessment on Critical thinking will actually create a statistical spine that could be used to calibrate the model of Education. Standardized assessment pattern will bring down the grade inflation dramatically. Setting a standard and building a rigour into the testing system has been very quietly initiated in this proposal, and it is a significant change brought forward in the NEP.

The NEP 2020 has three more noteworthy changes such as, HRD Ministry now has been renamed as Ministry of Education; GDP investment in Education will be increased from 1.6% to 6% which is a boon if implemented appropriately, and focusing on Gross Enrolment Ratio which will be increased to 50% by 2025 and 100% GER in 2030. All these number changes are possibly achievable only when a dynamic change enforcement pins on the existing approaches.
The existing structure 10+2 has been broken down into 5+3+3+4 structure as the Foundational stage, the Preparatory stage, the Middle stage and the Secondary stage which will be in par with the educational standards of many of the developed countries. Implementation of Coding in the curriculum from grade 6 is appreciative; nonetheless, the feasibility of students' digital access across the nation is still a question. The execution of a 360-degree holistic progress-report card will lead to assessing skills and capabilities of learners by giving equal foothold to academics, co-curricular activities and application-oriented knowledge emphasizing on critical thinking and self-analyzing skills rather than rote learning.
Through MERU (Multi-Disciplinary Education and Research Universities), a multi-disciplinary approach and a single regulator for higher Education (excluding medical and legal) have been initiated by the NEP in the higher secondary level such as holistic undergraduate programmes, flexible curriculum, vocational subjects and inter-disciplinary combination of subjects which means no more rigid divisions of Science, Commerce and Humanities streams. The learners will be able to make their own combinations of subjects.
Also read: Pokhriyal holds meeting over NEP with officials
The National Curriculum Framework for Teacher Education (NCFTE-2021) will be set up, and by 2030, the minimum teaching qualification will be a 4-year integrated B.Ed. Degree for teachers. By attaining such standards, the passing out students will have strong practical skills.
In conclusion, the New NEP 2020 after 34 years is justly visionary, highly comprehensive and correctly documented. Its victory, however, lies in its effective implementation by not leaving any stone unturned towards this national re-building mission.