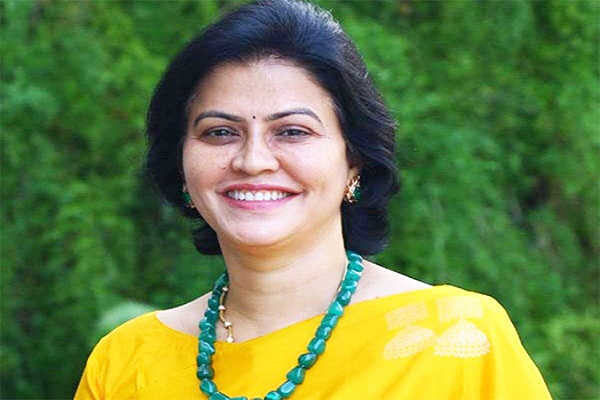 If we are to truly obtain innovation in quality education, we need to adopt Experiential and Blended Teaching-Learning Approach as a core part of the curriculum says Dr Manimekalai Mohan, Founder, Managing Trustee & Correspondent, SSVM Institutions.
Introduction
SSVM Institutions is a group of Schools established to offer world class educational opportunities to young minds. SSVM began its educational journey in 1998 with Shree Sarasswathi Vidhyaah Mandheer- a day cum residential school affiliated to CBSE, later, SSVM Matriculation Higher-Secondary School, and Athma-Seva Unit- a charitable organisation for differently-abled children at Mettupalayam. SSVM further stretched its wings of quality education at Coimbatore through SSVM World School and SSVM School of Excellence, affiliated to CBSE. The Open Schooling (NIOS) facility has also been extended at SSVM.
SSVM PREPVERSITY is a new-wing stretched to widen the professional placements through classes for NEET/IIT- JEE, SAT, NATA, CPT along with preparation for AISSE & AISSCE, proving remarkable achievements and incredible academic board results every year.
Also read: SSVM World School Nurturing Creativity Through Education
SSVM envisions and strives to create an educational system of 'individualised learning' that brings out the human excellence in every child. Ensuring that learners become confident and articulate individuals with the potential to contribute to the global society, the curriculum is imbued with value-based collaborative activities, inter-disciplinary projects, blended and experiential learning, that promote internationalism and Global Citizenship.
The Learning Landscape – Campus facilities
The Management relentlessly strives to upgrade and enhance facilities offered to students. Brilliant educational programmes are complemented by futuristic facilities and resources. The accomplished reputation over the past two decades as one of the top Institutions exemplify the success of SSVM's Educational Model – a school of International paradigm with Indian values; Picturesque Campus, Most-Modern Infrastructure, World Class Laboratories and Libraries; Unparalleled residential environment maintaining positive School climate. Digital Knowledge programmes such as First in Math, Online classes, assessments and feedback for students; Trinity Speech & Drama & Communication Skills, Cambridge English Assessment Programs; Smart classrooms, Labs on Linguistics, Computers, Robotics, 3D Printing-Design & Technology and many more unparalleled opportunities help learners stimulate and formulate themselves for the unpredictable future. SSVM enhances professional development programmes for teachers. SSVM is a modern campus amidst a lush green landscape. Learning spaces encourage and support collaboration cum individual practices with sizable Students-Teacher Ratio, ICT integration, CCTV Surveillance and Security guards round the clock.
Educational Progression- Simulated Learning Schema of SSVM
The schools' key goal has been to make SSVM a happy Institute accelerating multi-dimensional ways exploring limitless possibilities since inception. Besides, learners experience expeditions within the country and beyond like STEM, International MUN-Conferences, International Summer-School Programmes, University visits, Uniform-Services, Republic-Day Camps-New Delhi, National & International Educational trips helping them identify their potential and pursue their passion.
SSVM has gained an implausible stature in International and National sports tournaments like Swimming, Horse Riding, Archery, Rifle-Shooting, Athletics, Yoga, Band etc., strengthening the schools' commitment, enhancing global educational opportunities in the topmost Indian and International universities.
Education Online – a Strategic Precedence at SSVM
SSVM Institutions is engrossed in creating a generation of lively young minds through holistic Education by providing learners with the right exposure with value-based, experiential and blended learning. E-learning is the latest buzzword. The amalgamation of Artificial Intelligence, Augmented Reality, Robotics, digitalisation, Virtual Reality, and so forth has transformed the learning-teaching model. The deep-learning ability is vital to preparing future thinkers. It leads to far-fetched imagination and generates a stream to deliver novelty and innovation. Such students figure innovative resolutions for a practical problem and disseminate it at a global level, therefore creating new openings for themselves and for the nation.The goal of future knowledge is to emphasise on ensuring that students would be wise problem solvers and rapid decision-makers.
Vision
Promoting global understanding through quality education and service along with strong Indian ethos, SSVM shares a vision to 'Cultivate learners as Innovators.'
Mission
• to contribute knowledge and impart ultimate excellence in Education
• to promote ethical and value-based learning
• to develop global competencies and encourage professionalism amongst students
• to promote health and wellness amongst students, staff and community
• to instil sensitivity amongst the learners towards the environment
• to produce thought-provoking leaders for the society.
Innovation Springs out of the Learning Experience
To promote the socio-emotional well-being of learners to overcome challenges in real life, besides student peer educators, SSVM imparts regular webinars and workshops on an array of topics. The School recognises the diversity of students who are valued as equals and have equivalent access to learning content, infrastructure with a focus on every child's holistic development, enabling them to become the best versions of themselves. The learning framework at SSVM embodies an approach to implement strategies emphasising apt knowledge, skills and attitudes for successful navigation in the real world. The learning environment is conducive to delve into deep and authentic learning. The School employs innovative practices and a world-class infrastructure that offers a stimulating milieu for swift learning.
Forte
• A unique amalgamation of recent technology and enrichment programmes
• Physical fitness through strenuous sports activities. The School has a very structured sports training programme
• Maximum participation of students in all the spheres viz., clubs, Inter-house, Inter-school Competitions, theme Assembly programmes, and many more
• Global Citizenship through online programmes, video conferences, team topics, Research-based collaborative learning, and reading challenges
• Sensitisation and commitment to social responsibilities
Rapid Revolution During COVID-19 Pandemic
The rapid spread of COVID-19 has proved the implication of strengthening resilience to encounter any threat, right from any viral infection to life-risking climatical uncertainty and even advanced technical transformation. Hi-tech progression has led to numerous productive changes in the learning curve of teachers and learners across the globe.
Marching towards the new-normal post-pandemic environment and execution of NEP 2020, a fresh approach and a considerable shift in the mindset is the need of the hour. The nation needs learners and teachers who demonstrate leadership and take initiatives in every aspect of their lives and possess the entrepreneurial spirit to overcome challenges by seeking out new opportunities, ideas, and strategies for improvement.
SSVM embeds innovation culture among students by providing knowledge, values, skill set, expertise and support systems that students need to attain to become successful leaders and global citizens of tomorrow.