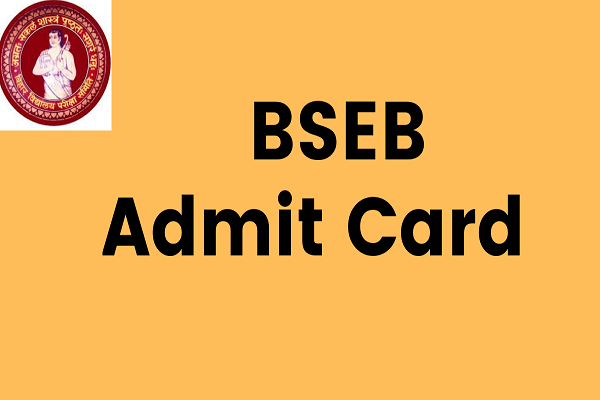 After a long wait on the part of the students, the Bihar School Examination Board (BSEB) published on its official website the admission card for the 12th Class exam 2021 on Saturday.
Candidates who have registered for the exam will receive their 12th Bihar Council 2021 admission card from seniorsecondary.biharboardonline.com. The link to download the ticket is active until January 31, 2021.
Class 12 or intermediate exams take place in February. The exams will take place from February 1 to 13. The exams are developed in two sessions. The morning session takes place from 9:30 a.m. at 12:45 p.m. and the afternoon session from 1:45 p.m. to 5:00 p.m. Candidates are given an additional 15 minute recovery time during which they can read questions and schedule responses accordingly.
Also read: Bihar Board releases BSEB Matric Exam 2021 hall ticket

The principals of their respective schools must log into the website with their username and password and download tickets for their students. The ticket impression is signed and stamped and then distributed to the students.
However, a special exam will be arranged for those students who participated in their submitted exam but whose forms were not turned in because of the school administration. The BSEB intermediate exam is held in April / May.
The Bihar Council will have a new grading system for intermediate exams starting in 2021. If a student does not meet the minimum grading scores in compulsory subjects, the scores for additional subjects are adjusted. This should increase the success rate of the council.

br>