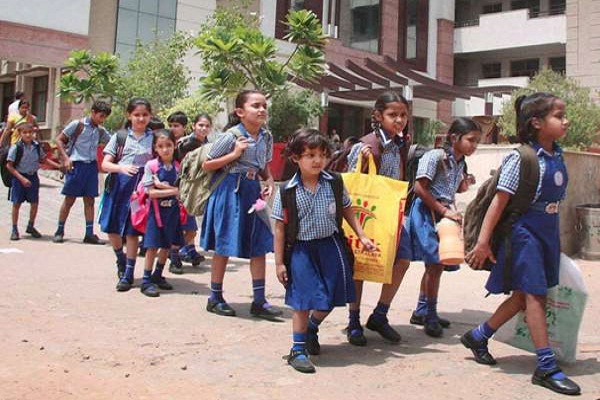 Kendriya Vidyalayas will conduct final exams in online mode for class 3-8 students. Final exams for classes 3-8 will be held March 1-20, 2021 during the final phase, and test results are expected to be announced before March 31, 2021.
According to the official announcement published, the exam will take place both online and offline. The offline exams are only conducted for students who do not have access to the devices or are facing connectivity issues.
Final exams for students in Classes 3-5 are 40 points, while the question paper includes multiple-choice questions for 10 points, while 15 points are awarded for descriptive and oral questions. For students in grades 6-8, the tests are 80 points and the question paper has 25 points for multiple-choice questions, while 40 points are awarded for descriptive questions and 15 points for oral questions.
Also read: Kendriya Vidyalaya Sangathan issues new admission guidelines
Oral tests are carried out individually for each subject and for each student before the start of the call. Exam times will be announced individually for students and are expected to end before February 27, 2021 or as determined by the respective Deputy Commissioner. According to the notification, the oral test component can replace the entire written test in case of connection problems. The internal assessment has a weighting of 20%, while the end-of-semester exams have a weighting of 80%.
The exam will also produce a minimum of four test sets for each class and class with two or three different time windows to solve limited equipment and connectivity issues. A disclaimer under the RTE law also continues for Classes 3-8. It should also be noted that parental consent is also required for offline testing and that the new academic session will begin on April 1, 2021.