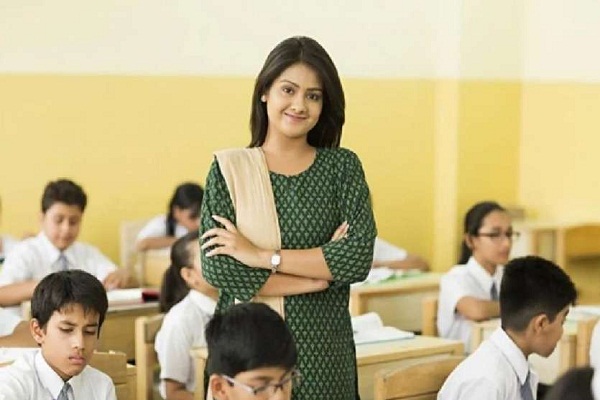 The decks are clear for the recruitment process to fill 1,894 principal and assistant teacher positions at 3,049 state-funded high schools statewide.
Special Representative (Basic Education) RV Singh ordered Anil Bhushan Chaturvedi, secretary of the UP Examination Inspectorate, to take the recruitment test as soon as possible. The state government approved the hiring guidelines that were sent to it on Monday.

With these guidelines, the state government clarified the percentage limit for high school recruitment. This decision follows the dispute over the problem of hiring assistant professors in the face of 69,000 vacant positions.
Also read: UP CM instructs to fill 31,661 assistant teachers within a week
The percentage of qualification of the written test for the hiring of 1,894 positions is 65% for general candidates and 60% for all candidates in the reserved category. Written exams will be conducted separately for the recruitment of principals and assistant teachers in accordance with the guidelines published on January 18.
According to the guidelines, the recruitment test would be higher than the Teacher Eligibility Test (TET) for both positions. The Teaching Assistant Recruitment Test lasts 2.30 hours, with 150 multiple-choice questions, each with a grade. Applicants for the position of director must also be included in an additional one-hour article based on the general questionnaire, which also includes 50 questions about the director according to established guidelines.
At least five years of teaching experience is required for a candidate for the position of principal.