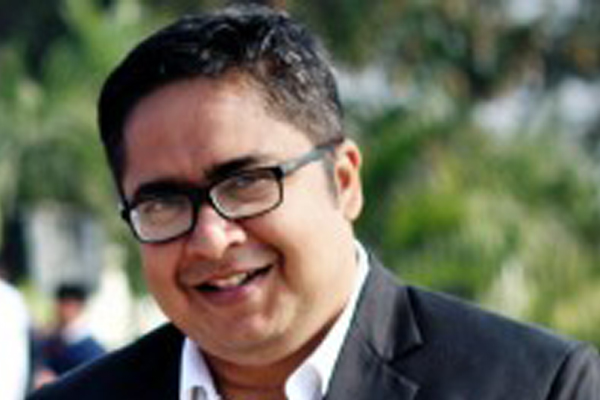 Due to COVID 19 pandemic, the education sector is witnessing disruption. Specialised curriculum designers, data miners, classroom managers, learning curators, technology upgradation and knowledge integrators are the need of the hour, says Abhishek Bagchi, Principal, RMPS International School to Elets News Network (ENN).
Steve Jobs once said, "Innovation is the ability to see change as an opportunity – not a threat." The above-mentioned golden words were put to the test in letter and spirit as Covid 19, the disruptive virus, invaded our education space. It was March 2020, when all schools in India were forced to close due to this viral infection. This unprecedented Black Swan event created a total disruption in all spheres of life and education was not an exception. In India, formal education has suffered greatly as a result of a variety of factors.Some of them are as follows:
Also read: Edtech sector will witness faster innovation in future
This domain is extremely malnourished in terms of technological development
In this Vulnerable, Uncertain, Complex and Ambiguous (VUCA) world that was created, the nascent education sector found itself at a loss. The panic and helplessness spread more than a virus.
Changing the mindset of a 20th Century teacher who is supposed to teach 21st century learners equipped with a modern mindset.
The absence of a growth mindset among educators, as most of them enjoy their own comfort zone.
So, we require change and change brings innovation.
We concentrated on creating a simple communication channel between the school, parents, and students.We used a custom ERP to manage all school data and processes associated with it, including communication.
We never took a one-size-fits-all approach and spoke to each individual parent to understand their challenges in online education.
We redesigned our curriculum by integrating technology with teaching learning as seamlessly as possible.
We created training videos with small durations and circulated them among parents to enable them to meet the minimum technology requirements.
We have designed a 360-degree skill-based evaluation system where students are evaluated through written/oral tests, role play, speeches, projects, demonstrations, etc.
We altered the time table to accommodate all the possibilities of siblings attending classes at different times. The recorded class videos are shared with all students along with the references and tasks.
COVID 19 transformed our education system and enabled right-minded educators to use a wider range of teaching learning pedagogies.
Beginning in Grade 5, the curriculum will be thematic, with students not having specific subjects.
Artificial Intelligence will be an integral part, where students will learn how to mine data out of nowhere and come up with valuable information..
The teaching profession will see a transformation with more specific roles like specialised curriculum designers, data miners, classroom managers, learning curators, knowledge integrators, etc..
Hybrid learning will prosper where a student may decide to learn from multiple sources as options will be available to him/her.
Students will earn credit scores in school for the rest of their lives based on their performance on academic, co-curricular, and socio-emotional criteria.
We must train future generations to be problem solvers, capable of not only mitigating natural and man-made disasters, but also devising better solutions to make the world a better place to live. They must be well equipped with 21st Century skills along with the socio-emotional skills to emerge again as the true number one species on this planet.