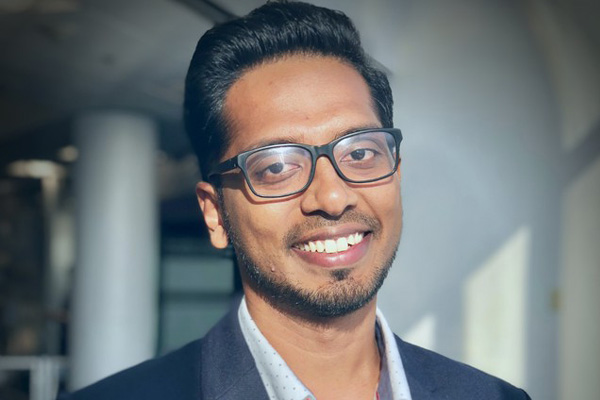 iSchoolConnect is well-equipped to guide all the students in fulfilling their dreams of studying abroad, said Ashish Fernando, Founder & CEO, iSchoolConnect in an interview with Elets News Network (ENN).
What is iSchoolConnect doing to facilitate student decisions for higher education overseas?
From personal as well as professional experience, I can tell you that applying to universities abroad can be a very challenging and confusing ordeal. iSchoolConnect analyzed that most study abroad aspirants spend an average of 200 hours to complete their higher education admissions. We pride ourselves on reducing those 200 hours to 15 hours. To help students with this process, we have partnered with Google Cloud Platform to create a suite of AI tools that allow students to complete their study abroad process without hassle.
Which are the best countries to study abroad for Indian students during 2021? Why do you think so?
In my experience, the USA, UK, Canada, Germany, Ireland, New Zealand, and other top destinations are some of the best options for students based on the education quality, student preference, and program diversity. In fact, iSchoolConnect recently conducted a survey that stated most students applying for Masters abroad planned on studying in the US(41%) with 19% and 12% of others planning for Canada and the UK respectively.
Also read: The Future of Studying Abroad and Changing Dynamics
What are the prominent factors that students consider before pursuing education from foreign universities?
Referring to the same iSchoolConnect Survey in April 2021, we found that some of the top factors students consider are Education quality, Expenses, General safety, Vaccination against COVID, University and program rank, and most importantly, the ease of visa and immigration.
How is iSchool Connect dealing with the challenges of studying abroad during COVID times?
When we built our AI products, we wanted to cover all major concerns students have about studying abroad, namely essays, university suggestions, visa interviews, and countless queries. In an effort to tackle that, our Recommendation Engine provides detailed university recommendations to students based on their profiles, the Document Writing Mentor(DWM) allows students to write the perfect Statement of Purpose/Essay while our chatbot CASIE answers thousands of student questions every day. Add to this our Video Interview Evaluator(VIE), which uses sophisticated AI-tech to help students prepare for their university and visa interviews.
The COVID-19 pandemic has affected millions of students worldwide, including those aspiring to study overseas. Please comment and tell us your observations.
During COVID-19, institutions worldwide adapted their teaching methods and went digital. However, COVID never stopped the aspirations of studying abroad. According to our survey in April 2021, more than 36.5% of students stated that they wanted to study abroad despite COVID-19. Universities continue to help students by offering application fees and test score waivers.