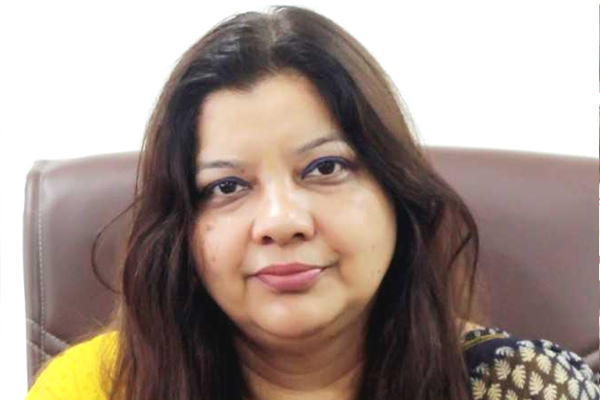 Kothari International School has great vision for students and feels that teamwork, identification and collaborative solving of teaching and learning problems are vital, says Dr. Sangeeta Arora, Principal, Kothari International School, Noida to Elets News Network (ENN).
The Ceaseless Journey of Kothari International School
Since its inception in 2006, our family at KIS has followed the distinction and clarity in objectives set forward by our Founder – Shri M. M. Kothari. Over the years, we have been continually endeavoring towards bringing in dynamic transformation and innovation in all the facets of academia. Our sovereign mission has always been to usher our students to become thoughtful, kind, intellectual, and resourceful citizens to the nation.
What makes the Kothari Journey special?
The school has a thriving ecosystem comprising cohesive team of committed professionals who bring out positivity and vibrancy in the learning environment. With a balanced, holistic curriculum embodying the native foundation of a futuristic education, KIS is a beacon of global education.
Our entire curriculum revolve around into four central core values:-
Oxygenated Sphere
Preferred Future
Excellence All-Around
Zero Conflict World
Equal opportunities are provided to all individuals, and specialized training is offered to all. Our students participate in a plethora of coscholastic activities at all levels. Excelling in them is a distinction, raking in awards, medals, and certificates at the highest levels. At KIS, there is a beautiful blend of collaboration and communication, camaraderie and comradeship, laughter and joyful learning, purpose and quality, change and constancy. We pride ourselves in the collaborative and constructive School-Teacher-Parent-Student engagement.
Latest Innovations to make education more accessible and interactive for students in the current pandemic situation
The unprecedented times called for innovative ways to let the lantern of learning blaze. We introduced the licensed version of the Google Classroom, G-Suite, in our school. Our teachers were trained to practice and employ cutting-edge teaching tools/software like Nearpod, Padlet, Mentimeter, Quizizz, Edpuzzle, etc., making our virtual classrooms enjoyable and interactive. We are now moving ahead to inculcate blended/hybrid learning at our school.
Our take on STEM-based education
STEM education has brought an exemplary shift in the learning styles of students. They have begun to question, experiment, observe, analyze, conclude, infer and then design leading them to learn vitally better and more profoundly. Furthermore, other essential skills like problem-solving, critical thinking and design thinking are augmented by providing students a platform to explore the transdisciplinary tasks through annual celebrations of STEM Fests.
Our thoughts on NEP 2020
NEP 2020 focuses on developing competencies and enhancing skills through a transdisciplinary approach and experiential learning strategies more than content delivery. NEP envisages an equitable and vibrant society by providing high-quality education to all and making AIL (Art Integrated Learning) a part of the teaching-learning process.
Our Vision for the future of Education
The overall dimension of the distance learning environment and the advent of newly adopted teaching tools will stimulate a paradigm shift in the future of education. Schools will soon become a nerve center of innovative pedagogies through hybrid and blended learning, amplifying community participation, Art Education, experiential learning; therefore, we envisage a transformative and life-changing educational journey ahead.