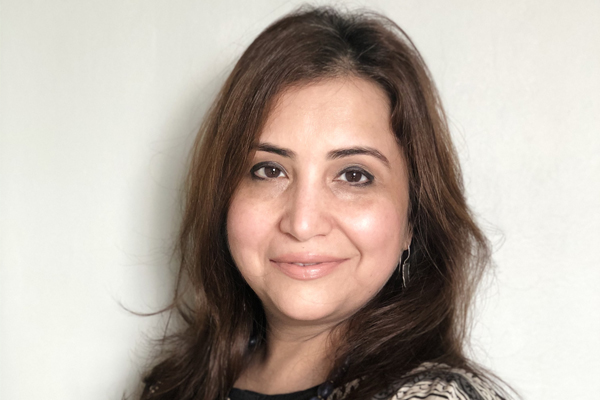 Innovative educators realise the need to transit from offline learning to remote learning, which will help in the growth of the education sector. A progressive attitude will bring a change, says Dr Amrita Vohra, Director Education-Gems India & Executive Principal- GEMS International School, Gurgaon to Elets News Network (ENN).
The advent of the global pandemic has been a watershed moment for educators across the globe. Much awaited 'rethinking' and 'substantial change' is taking place as we navigate challenges and respond to the crisis.
Progressive educators have been propagating ideas like student voice and choice, meta-cognition, students' ownership of their learning, global collaborations amidst learners, real-life connections and experiential learning, blended learning etc. since long. Many of these genuinely became a reality in 2020 as classrooms transcended space and time. In numberless instances, this was purely out of necessity. Many felt ill-prepared and struggled. The digital divide has become even more starkly evident and the learning loss is insurmountable. Yet for many learners and educators, this adversity spelt opportunity.
Also read: Revolution of technology-based education in K12 education system
Innovative educators realised the incredible potential of this transition and ensured that technology, and the positive aspects of remote learning, were utilised to the fullest. Students are widely engaged in virtual collaboration and communication across cultures and socio-economic boundaries. Virtual tours, augmented reality and virtual reality made multiple ideas come alive in digitally vibrant classrooms. The transcended classroom, with its plethora of new tools for the teacher and learner, needed a fresh pedagogical approach. Amidst lockdowns, while ideas and thinking flourished, teachers and students were forced to manage readily available resources. Endless innovations were evidenced each day as various stakeholders engaged in problem-solving and crisis-response. The year of the pandemic indeed became the year of Innovation for educators.
It is critical to understand now the difference between 'emergency response remote learning' and actually 'effective blended / hybrid earning" that has a far-reaching positive impact. It is critical to reflect on what went well and what didn't and Why? We must rethink the new pedagogy in consultation with various stakeholders. The most important among all stakeholders are the students. While they are usually forthcoming with ideas, very often they may not have been able to analyse their own learning process. Thus, it is critical to integrate meta cognitive practices and Visual Thinking routines that help learners reflect on their own process of learning. After all, the skill they need the most in rapidly changing paradigms is "learning to learn." The more crystallised their reflections, the better informed our new pedagogical approaches will be.
Learning experiences should certainly never be limited to textbooks and mindless testing of rote-memory and very basic understanding. Learning doesn't happen unless the learner is in the driver's seat, taking ownership and responsibility, thinking, analyzing, observing, evaluating, making critical decisions, testing hypotheses and generating fresh ideas. Thus, learning needs to become an experience that allows for all of these in environments that encourage the development of communication and collaboration. Real-life simulations for learning are meaningless in the confines of subject boundaries. Thus, a transdisciplinary approach becomes imperative to the experience. The exploration of creative arts and scientific phenomena must coexist alongside an understanding of nuances of social structure, sustainability and potential impact. It is also critical for students to consider and respect multiple perspectives, as there is almost never any single version of the truth in the complex real-world dynamics.
Change is indeed the only constant and as educators, innovation must become our second nature.
"Exciting news! Elets Education is now on WhatsApp Channels Subscribe today by clicking the link and stay updated with the latest insights!"
Click here!