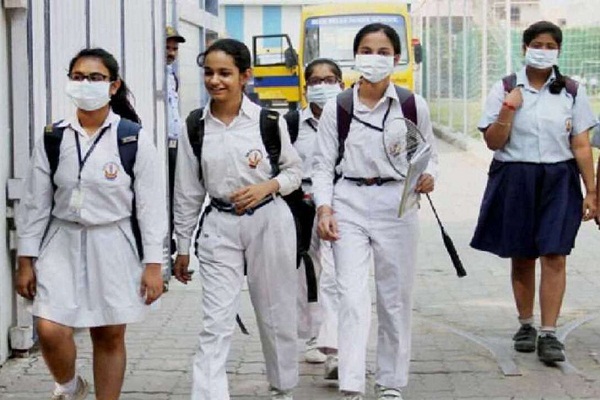 Schools in Karnataka and Uttar Pradesh will reopen today for Classes 9 to 12 and Classes 6 to 8, respectively.
In Karnataka, the state has issued a Statement Of Procedures(SOPs) and it is compulsory for all educational institutions to adhere to the norms mentioned. In Uttar Pradesh, the death of former UP Chief Minister, Kalyan Singh, the state is observing a public holiday today. The released SOPs stated that the districts in UP where the COVID 19 positivity rate is less than 2 percent will reopen the schools.
It is mandatory for the schools to follow all the COVID 19 protocols. Both the states will reopen the schools to start the offline classes.
The staff and non-staff will have to be properly vaccinated and follow the covid protocols.
However, in Uttar Pradesh the classes will be conducted in two shifts. The first shift will start from 8am to 12 pm and the second shift will start from 12:30 pm to 4:30 pm. The classes will take place only with 50 percent capacity.