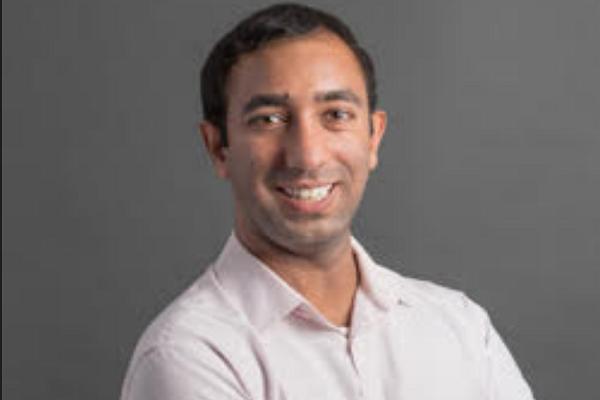 MPOWER Financing is not only limited to providing loans, but it also believes in long-term partnerships and supports students with their future jobs, says Sasha Ramani, Associate Director, Corporate Strategy, Mpower Financing to Elets News Network (ENN).
Could you tell us how MPOWER Financing makes education accessible to the students?
We established MPOWER Financing intending to provide education loans to those students who dream of studying abroad. Unlike traditional financing options, MPOWER loans do not require a co-signer, collateral, guarantors, or any documentation that student applicants undergo during loan approval. MPOWER's loan processes are also not based on one's credit history alone. We have, instead, built a proprietary algorithm that factors in future earning potential and analyses disparate data sources, such as employment history and credit history, domestically and abroad.
Our model ensures that promising students applying for Bachelor's, Master's, PhD levels of education should have access to education without putting any financial burden on the family. MPOWER's loans are approved instantly and are available at competitive interest rates. We fund the dreams of -promising students who wish to study in the U.S and Canada but are left out of the traditional lending process.
How is MPOWER Financing providing financial solutions to students planning to study abroad?
MPOWER follows a simple and modern loan process based on the future potential of the students and not on their current family background. Our unique and borderless model ensures that promising students are not asked for a co-signer or collateral during the loan process. We have fixed interest rates with up to 1.50 per cent in interest rate discounts. MPOWER is not only limited to providing loans, but it also believes in long-term partnerships and supports students with their future jobs, because we want our students to be successful not only while they're in school, but after graduation as well.
Also read: Finance Minister attracts students for education loans
How many loans have you disbursed so far to students?
Since its inception in 2014, MPOWER has had the privilege of supporting higher education worldwide. This number of students availing of loans is rising rapidly each year, and about a quarter of MPOWER's students are from India. Loans to the tune of USD 70 million have been disbursed to students since 2014. The number of loans disbursed doubles or triples every year. We expect 2021 and 2022 to show the same growth, considering the very high demand we see on our platform.
What are the sources of your funds? Do you have any tie-ups with the banks or other financial institutions?
MPOWER Financing is not a bank. We raise money from various investors and institutions who get to invest in tomorrow's leaders – and sometimes, these are banks. MPOWER has raised considerable funding from firms like Goldman Sachs, Tilden Park Capital, and ETS (which administers the GRE and TOEFL exams). MPOWER has received various funding rounds and the funding capital is the key source of loan funds.
What percentage of MPOWER Financing caters to the students of India? How are you planning to increase the percentage in providing loans to Indian students?
India is one of the key markets for MPOWER. In terms of geographical distribution on the number of loans issued, about one quarter of our students are from India, making it the largest country which our students are from. Other large countries include Brazil, China, Pakistan, Mexico and several in Sub-Saharan Africa. In terms of both the markets and operations, India plays a major role for us, and most of our colleagues are based in Bengaluru.
What is the process involved in getting a loan for higher education?
MPOWER Financing has an 'all-digital' platform, which allows students across the globe to apply for their education without any physical movement. The loan process can be done in less than an hour due to top-of-the-line automation technology and can receive a conditional approval instantly. Importantly, there are no application fees, or anything required: the student does not pay a dime until it is time for their first monthly loan repayment.
What benefits can students get if they avail of a loan from MPOWER Financing?
MPOWER Financing offers perks such as income tax deductions and credit building, which can help students substantially after graduation. 100 percent of their loan sanction letters have been accepted by the U.S government when issuing visas.
MPOWER is committed to rethinking and overhauling how international students fund their education. Therefore, MPOWER aims to remove prohibitive barriers, such as collateral or having a co-signer.
MPOWER makes the tedious process of education loan sanction completely hassle-free for students across the globe. From providing all-around counselling to lining up job interviews, MPOWER Financing invests heavily in student's careers and potential success.
MPOWER has honoured 100 per cent of its sanction letters even during the pandemic, which signifies how the firm always stands by its students and helps them be successful.
There are no processing fees, application fees, or anything else required to apply. The student does not pay a dime until it is time for their first monthly loan repayment.
As a Public Benefit Corporation (PBC), MPOWER Financing plays an active part in student career support under the "Path to Success Programme."
Students get a discount on the interest rate for good performance on the loan. By going for an MPOWER loan, students can also build their credit history in the U.S.
MPOWER Financing has easy and flexible repayment policies. Additionally, students are not required to pay any fee upfront after their loans are sanctioned for overseas education loans.
How are you attracting students from India during the challenges posed by the pandemic?
Despite the pandemic, students continue to want and study abroad: the allure of an international education remains as strong as ever. Students from India continue to apply for our financing in record numbers, because now more than ever, students want a fast, easy, and reliable loan provider without the encumbrances of a collateral or cosigner. A loan sanction letter from a U.S.-based firm can also be particularly valuable.
What are the trends for students studying abroad?
We see a surge in demand for international education: most students have only deferred, not cancelled, their higher education plans due to the effects of the pandemic. Additionally, new and innovative education models, such as online or hybrid models, can mean different ways of delivering education, thus making it available for new students. So we're excited about what the future holds and look forward to making possible the dreams of an even greater number of students.