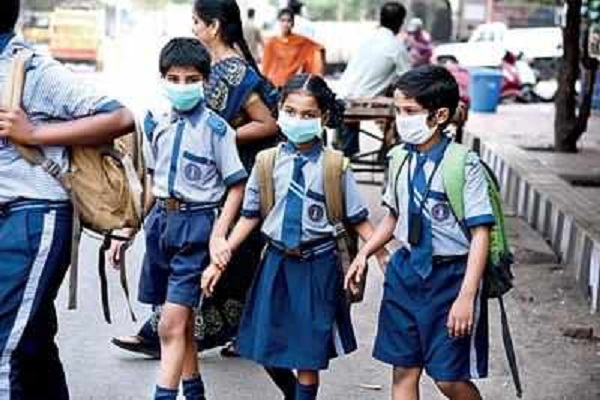 Schools in Mumbai will reopen from December 15 due to the onslaught of new Covid 19 variant 'Omicron'.
The Brihanmumbai Municipal Corporation (BMC) said the classes for 1 to 7 will remain closed. Earlier, the physical classes slated to reopen from December 1. "Schools for Classes 1-7 will now reopen from December 15, instead of December 1, in view of the emergence of the Omicron variant of COVID in the world," BMC added.

"Attending offline classes will be optional and parents can opt for online classes", an official statement said.
Also read: Mumbai University launches MA programme in Hindi and Marathi

The Maharashtra government decided to reopen schools after a survey conducted by the school education department of the state. In this survey, it was found that 70 percent of parents were willing to reopen schools. However, after the warning from the World Health Organisation (WHO), the state government ensured that protocols are followed properly and thereby, deferred reopening of schools.
WHO also said that the new variant poses a "very high" global risk and spreads more easily. The risk to vulnerable populations especially in countries with low vaccination rates–could be substantial.