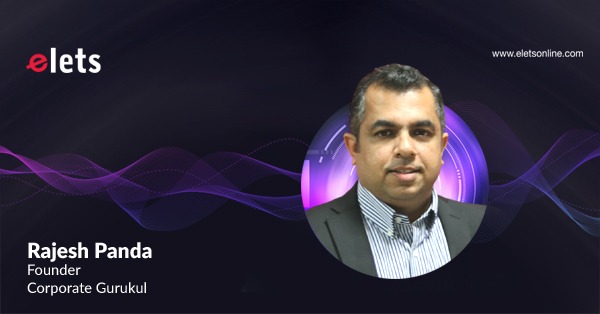 Rajesh Panda, Founder, Corporate Gurukul
Q. Can you tell us about Corporate Gurukul and how you are planning to expand your business?
A – We are one of the leading ed-tech firms headquartered in Singapore and are focused on developing the youth across Asia through applied experiential learning. Founded in 2007, we have grown exponentially at a CAGR of 150% in the last 3 years. We have established our presence across 21 countries in South East Asia, South Asia, India and the Middle East. We look forward to strengthening this presence in the FY 2022.
Corporate Gurukul plans to achieve $ 5 million in FY 2022. Along with this, we are planning to expand our footprints in the US by the end of this year, Canada by 2023 and the UK/ Europe by 2024. Furthermore, we are keen on tapping the African market as well. We are aiming for a minimum growth of 2x in revenues and 3x in student numbers in the overall space every year, till 2025. Corporate Gurukul delivers curated academic internship and research interventions using tools like AI and Design Thinking. We will expand our product line and introduce new Programmes for schools in Entrepreneurship, Sustainable Engineering and Business and Economics. We will also be launching new customised electives for Business School students so that the learners are able to gather real-world experiences and first-hand learning in the domains of Marketing, Finance, Logistics and Operations.
Q – What kind of learnings is the company implementing to help students?
A – We offer short-term certified online/ on-campus internships as well as research interventions with top universities and corporate partners. We facilitate research and innovation using Design Thinking and internships using AI for schools and universities. Academic internships in Data Analytics, Machine Learning and Deep Learning are designed for undergraduates. We seamlessly combine applied learning, research and project-based approach in the real-world setting to offer curated and powerful learning experiences for our students.
Q – Can you brief us about your programs that will be useful for students to grow better?
A – The careers of the future, that will be in demand, will be the ones involving the application of Artificial Intelligence. This solution is not just limited to the field of computer science and can be applied in other domains as well like transportation, healthcare, space, etc. What is indeed noteworthy is that AI is emerging to be the new English. Application of AI is now across all aspects of life and is stepping up to be an important element across industries! In addition to AI, Design Thinking is another area that will gain traction. It involves empathy and a deep understanding of human beings, problems and concepts. It enables learners to deep dive into the issues, define problems and come up with feasible solutions to resolve the same quickly yet efficiently and effectively. It reinforces problem identification and problem solving amongst learners. Both these learning tools are generic skill sets that cut across all verticals and horizontal and will be the requirement in the times to come! Hence, it would be appropriate for students to opt for programs based on AI and Design Thinking as they will help them grow as better human being and have better career prospects!
Q – According to you, what is the need of the Gurukul System, and why does Indian education need it?
A – The gurukul system prepares you for life while current education prepares you for jobs! Current Indian education system does not take into account the overall development of the students. The system has so far worked with a conventional approach where concepts and subjects are administered to students and they are expected to learn them theoretically (or maximum experiment it in labs). This solely promotes bookish knowledge. However, the gurukul system, on the other hand, goes beyond understanding of the concepts. It fosters applied learning in the real-world and shapes the students holistically to prepare them for the future and makes them ready for life and industry! So, Indian education needs to prepare students for life and not just to secure jobs. Ability to manage life will also enable individuals to have a bright future in terms of job/ career.
Q – How is digital learning transforming today's education system in India?
A – Learning from anywhere and at all times is the new trend that the pandemic gave birth to. With the amalgamation of technology with education, knowledge learning has been democratised. High-end learning experiences can now be provided while leveraging the power of technology and surpassing all barriers of geography and time zones. Digital learning or experiential learning – it can now be delivered at any place any time.
As a result, we now have access to both synchronous (live online sessions) and asynchronous (pre-recorded content) formats of learning. Each comes with its own differentiating features. However, the combination of both is important and this hybrid learning format enabled with the gurukul pedagogy paves the way for holistic digital learning experiences.
Q – How Corporate Gurukul is using an interactive method to digitally enhance education?
A – As of now, we are focused on live online and interactive learning with the world's best professors and industry experts. The differentiator for an ed-tech firm is its content, faculty and experience. We tick all the 3 boxes with our world-renowned partners – National University of Singapore (NUS), Nanyang Technological University (NTU), Hewlett Packard and Amazon. Our focus on interactive experiential learning (on-campus experiences in Singapore) give us a competitive edge in the market.