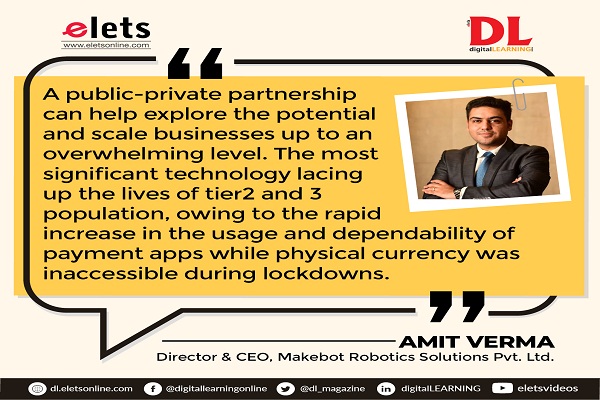 As all eyes are on Union Budget 2022 that is all set to be announced on February 1, 2022, Digital Learning spoke to a few industry experts about their expectations from the Union Budget 2022.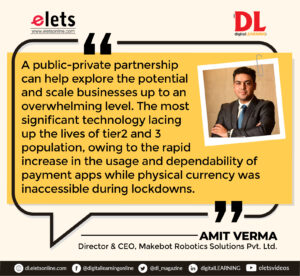 The Annual Financial Statement rolled back on the amount allotted to Education in the previous year's Union Budget. A step taken due to the ongoing pandemic, now it needs some revision. During a prolonged staying-in period, work and education went cloud. Interestingly, quality education was still brought to the table through closed doors, while the student was away from the classroom-desk.
Technology as an aid to life has yet again proven its mettle by blurring the lines between urban and rural, tier 1 and tier 2. And it's time for its inclusion in Knowledge and Education, while the input is recognised even by the Union Budget and lastly, some significant value be attached to it.
While even the economy suffered a slump, education and Healthcare were hit with most effect. "Technology to the rescue", stands true for both. It is highly imperative that while the latter, though not in quantity but in quality, is fully in tandem with technological inputs, the former be provided a bridge to make up for the loss of the last two years.
Students in the K-12 segment count to 33+ crores, while 60% of them are from government schools. Union Budget 2022 should realize the future of Education in the hands of Technology and empower the Edu-Tech where private ventures need the support. A possible help could be an incentivization scheme with private EdTech players. These, along with countless start-ups from within the country have made hefty use of technology.
A public-private partnership can help explore the potential and scale businesses up to an overwhelming level. The most significant technology lacing up the lives of tier 2 and 3 population, owing to the rapid increase in the usage and dependability of payment apps while physical currency was inaccessible during lockdowns.