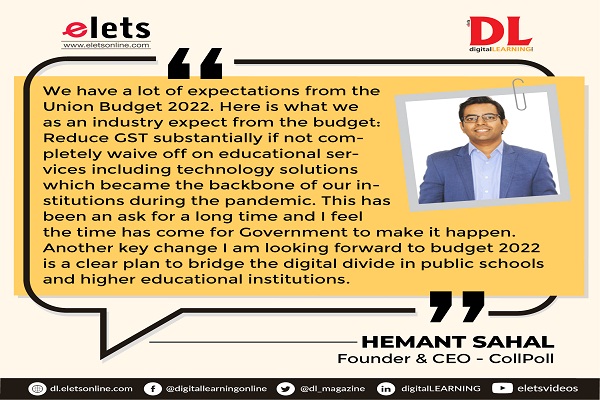 As all eyes are on Union Budget 2022 that is all set to be announced on February 1, 2022, Digital Learning spoke to a few industry experts about their expectations from the Union Budget 2022.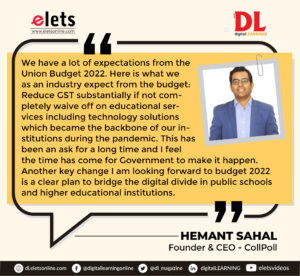 Also read: Pre Budget Byte 2022: Dr. Pankaj Sharma, Director Placement & Admission, JK Lakshmipat University
We have a lot of expectations from the Union Budget 2022. Here is what we as an industry expect from the budget : Reduce GST substantially if not completely waive off on educational services including technology solutions which became the backbone of our institutions during the pandemic. This has been an ask for a long time and I feel the time has come for Government to make it happen. Another key change I am looking forward to budget 2022 is a clear plan to bridge the digital divide in public schools and higher educational institutions.