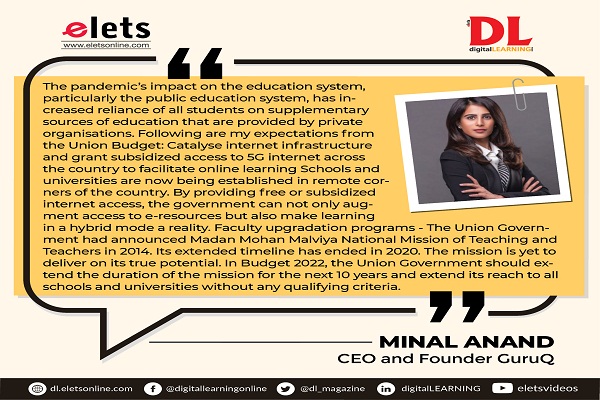 As all eyes are on Union Budget 2022 that is all set to be announced on February 1, 2022, Digital Learning spoke to a few industry experts about their expectations from the Union Budget 2022.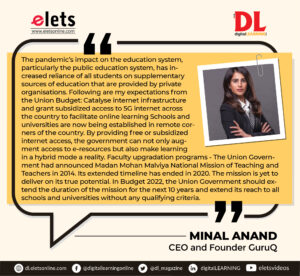 Also read: Pre Budget Byte 2022: Ashwini Jain, CEO & Cofounder, ForeignAdmits
The pandemic's impact on the education system, particularly the public education system, has increased reliance of all students on supplementary sources of education that are provided by private organisations. Following are my expectations from the Union Budget: Catalyse internet infrastructure and grant subsidized access to 5G internet across the country to facilitate online learning Schools and universities are now being established in remote corners of the country. By providing free or subsidized internet access, the government can not only augment access to e-resources but also make learning in a hybrid mode a reality. Faculty upgradation programs – The Union Government had announced Madan Mohan Malviya National Mission of Teaching and Teachers in 2014. Its extended timeline has ended in 2020. The mission is yet to deliver on its true potential. In Budget 2022, the Union Government should extend the duration of the mission for the next 10 years and extend its reach to all schools and universities without any qualifying criteria.